Nevadans Remember "Mr. Showmanship"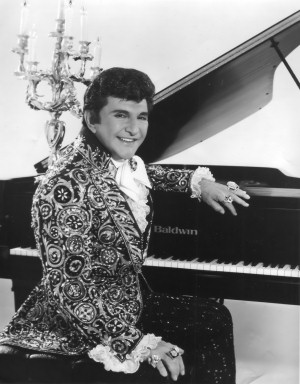 Longtime Strip headliner Władziu Valentino Liberace was born in Wisconsin on May 16, 1919. Known for both style and musical skill, Liberace earned the nickname "Mr. Showmanship." Long after his death in 1987, his extravagant costumes, bejeweled pianos and signature candleabras were seen by many thousands of Nevadans and visitors at the popular Liberace Museum in Las Vegas. Though the museum closed in 2010, plans were recently announced to bring a new "Liberace Experience" to the downtown area.

The AARP Nevada Facebook community weighed in with their memories of the storied performer - here are a few thoughts:

Robert Rogers: "I grew up watching Liberace on TV when I was a kid. He was one of the best pianist ever. I miss him and his flamboyant style."

Erin Moyer: "the consummate entertainer; great skill as well as flair"

Lisa Haefel-Judd: I got to go see him at the Circle Star Theater when I was 9. Great show!
Polly Porter: My Redhat chapter visited the Liberace museum a few months before it closed. So sad as it was a wonderful experience. Learned a lot about the man from my home state of Wisconsin...never knew he wrote the "Beer Barrell Polka"...imagine that WI! Proust to a great entertainer.
Happy Birthday, Las Vegas!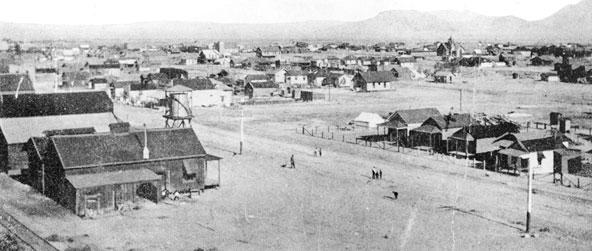 Las Vegas was officially founded on May 15, 1905, with a land auction of 110 acres in what would later become downtown. The City of Las Vegas was incorporated in 1911 as part of Clark County. The photo at left shows the Las Vegas township circa 1906.
Check out the Las Vegas Convention & Visitors Authority's
History of Las Vegas
page for lots of fun stats and facts.
All about Henderson
Speaking of milestones, the City of Henderson turns 60 this week! Newer Nevadans (and non-residents) may not realize that the metro Las Vegas area (often called the Las Vegas Valley) includes five cities - Las Vegas, North Las Vegas, Henderson, Mesquite and Boulder City - and that much of the area, including the Las Vegas Strip corridor, is actually part of unincorporated Clark County.
Henderson is the second-largest incorporated city in Nevada, after Las Vegas. It has been named to to "safe city," "liveable city" and "green city" lists over the years, and even made a Forbes list of "Best Places to Live if You Hate Taxes." Athletes Rollie Fingers, Jason Giambi and Rudy Reuttiger (subject of the film "Rudy") are among its most famous residents. And the Henderson township was once known by a secret code name Plancor201H! Check out these and other fun facts in the Las Vegas Weekly's tribute:
60 Things to Know About Henderson
!