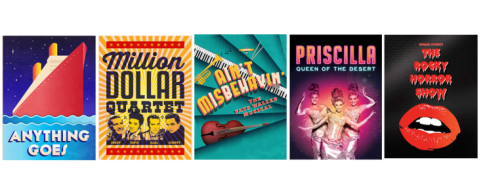 AARP Long Island is proud to partner with The Gateway, Performing Arts Center of Suffolk County, which presents the best in live theatrical entertainment both at the Gateway Playhouse in Bellport Village as well as the Patchogue Theatre for the Performing Arts on Main Street in Patchogue Village. This will be their 67th season of live, professional theatre at The Gateway.

We are thrilled to offer you special discounts to all of their subscription shows on select performances and we hope you will take advantage.

AARP members and their guests will receive 20% off, for the first 6 performances of each subscription show, by using promo code APGATE16 either at the box office 631-286-1133 or online.

Also, stop by our AARP table at the theater lobby, and make your AARP REAL POSSIBILITIES happen on stage this year. AARP Long Island and Gateway will run a contest for one lucky winner to receive a "walk on role" in one of this year's live show performances! For more details, be sure to visit our AARP lobby table.

The 2016 summer season features FIVE sensational shows: Anything Goes, Million Dollar Quartet, Ain't Misbehavin', Priscilla, Queen of the Desert, and The Rocky Horror Show. Priscilla will be performed at Patchogue Theatre, which we are thrilled to report is currently under renovation and will have brand new and improved seats for all of us to enjoy this year! The Gateway is also pleased to announce Dance to the Movies – brought to you by the same company that has brought us Ballroom with a Twist the past several years. This amazing show will feature a star-studded roster from Dancing with the Stars, So You Think You Can Dance, and American Idol.