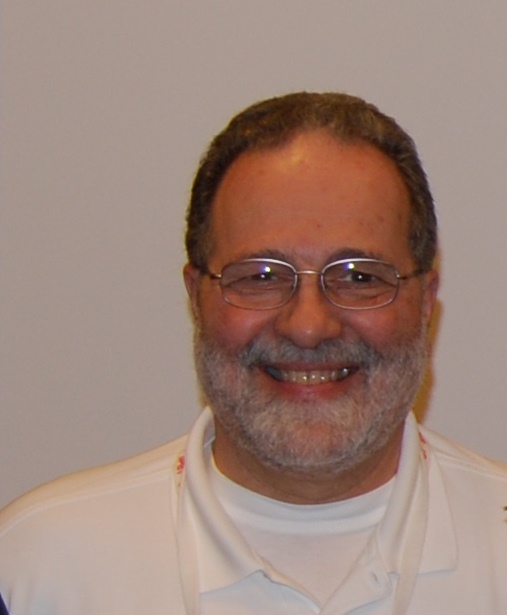 Connecticut has a new State Coordinator for the AARP Driver Safety Program and if you live in or around Southwestern Connecticut, you probably know him! We're pleased to announce that Frank Pagerino of Shelton, CT has assumed the duties of State Coordinator from our friend and long-time AARP volunteer, Mary Klingler. Frank's appointment became official on July 7.

For those of you who may not know, Frank has been with AARP Driver Safety since 2010 when he took on the role as a Driver Safety course instructor. Frank attended a Driver Safety class with his wife and afterwards thought to himself, "I can do that!" The rest, as they say, is history.

Since joining ADS, Frank has quickly proven himself as an effective and committed volunteer and has increasingly taken on new responsibilities and leadership roles. As a Driver Safety Zone 2 Coordinator, Frank was responsible for coordinating and overseeing five Districts and 59 volunteers in Southwest CT. He also served as the District 1 Coordinator, and assisted the State Coordinator as the Deputy State Coordinator. Frank also is a trained facilitator in AARP's "We Need To Talk" program, providing tools and information to adult children, caregivers, and friends who want to talk to older loved ones about limiting or stopping driving. His outstanding efforts and leadership were recognized in 2013 when he was honored as AARP Driver Safety Volunteer of the Year in Connecticut.

Frank's mentor and predecessor, Mary Klingler said, "Frank has demonstrated a sincere interest, knowledge and ability in motivating and working with others and does an outstanding job at implementing AARP's goals and promoting their programs through all aspects of his volunteering endeavors. He is a true volunteer leader in his community and exemplifies the spirit of AARP volunteerism."

Frank also volunteers as a Client Facilitator with the AARP Foundation Tax Aide Program, the nation's largest all-volunteer run tax assistance and preparation service, serving primarily low-to-moderate income clients age 60 and older. He is also active in his local AARP Chapter 3240 in Shelton, CT, where he previously served as Chapter Vice President and helps to promote the Chapter and the work of AARP at community events.

Frank is well-known as a dedicated and passionate volunteer in his local community. In addition to his extensive volunteer work with ADS, Frank also volunteers at the United Methodist Homes –Wesley Village site in Shelton every Tuesday where he hosts "Conversations with Frank" and invites discussion with residents on a variety of topics. He also helps out by driving residents to doctor appointments, shopping trips, and planned dining and entertainment locations.

When asked what motivates him to continuing volunteering, Frank said, "I volunteer because I enjoy getting to know and interacting with other people – whether it's fellow volunteers, course participants or others in my community. I decided long before I retired that I would volunteer to give back to all those that gave to me, and many others of my generation, the opportunity to be what we are today."

In his new role, Frank says he plans to build on the efforts of previous State Coordinators and will make it a priority to listen to all ADS volunteers – course instructors, trainers, district and zone coordinators – as well as partner sites and course participants the program serves, in order to continue to improve and expand the program and its impact statewide.

We wish Frank all the best and look forward to working with him!