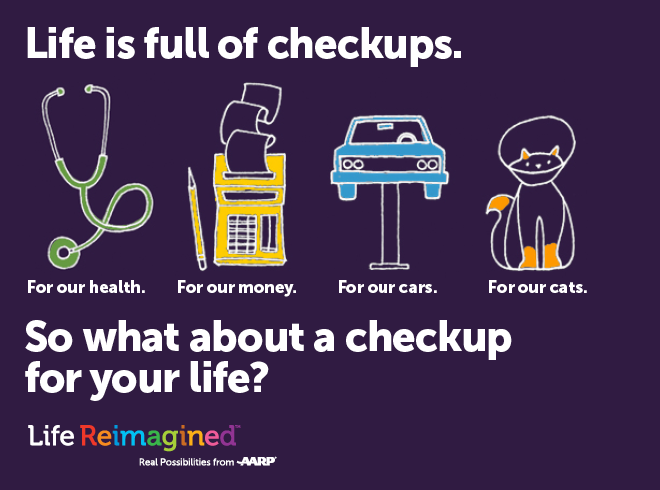 Spring cleaning isn't just for your home anymore. At our next Life Reimagined Check-Up you have the opportunity to cleanse and organize your mind and really dig in to your "what's next" in life. Whatever your next milestone may be -- planning a career change, taking a dream vacation, or even renewing your enthusiasm for life -- AARP New Hampshire is here to help.

Life Reimagined offers guidance through a series of simple exercises that evaluate a person's career, health, relationships and life goals. The program offers tools to help individuals plan their next move, and connect with community resources and other people who can help along the way.

Our free Life Reimagined Check-Up is on May 12 at 6:00 pm. You will start right where you are in life and – through a series of fun, simple exercises – see where the possibilities could lead you! You will also:

Gain insight into where you are in life and where you want to go.
Discover new methods and practical tools to help you plan your next move.
Connect with a Life Reimagined Guide and people in your community who can supportyou along the way.
Space is limited and registration is required. Here are the details:

What: Life Reimagined Check-Up

When: Tuesday, May 12, 2015
6:00 to 8:00 pm

Where: Hooksett Public Library; 31 Mount St Mary's Way; Hooksett, NH

Registration: http://aarp.cvent.com/LRMay2015

Discover your possibilities!