AARP New Hampshire
Stay up-to-date with newsworthy information for Granite Staters 50+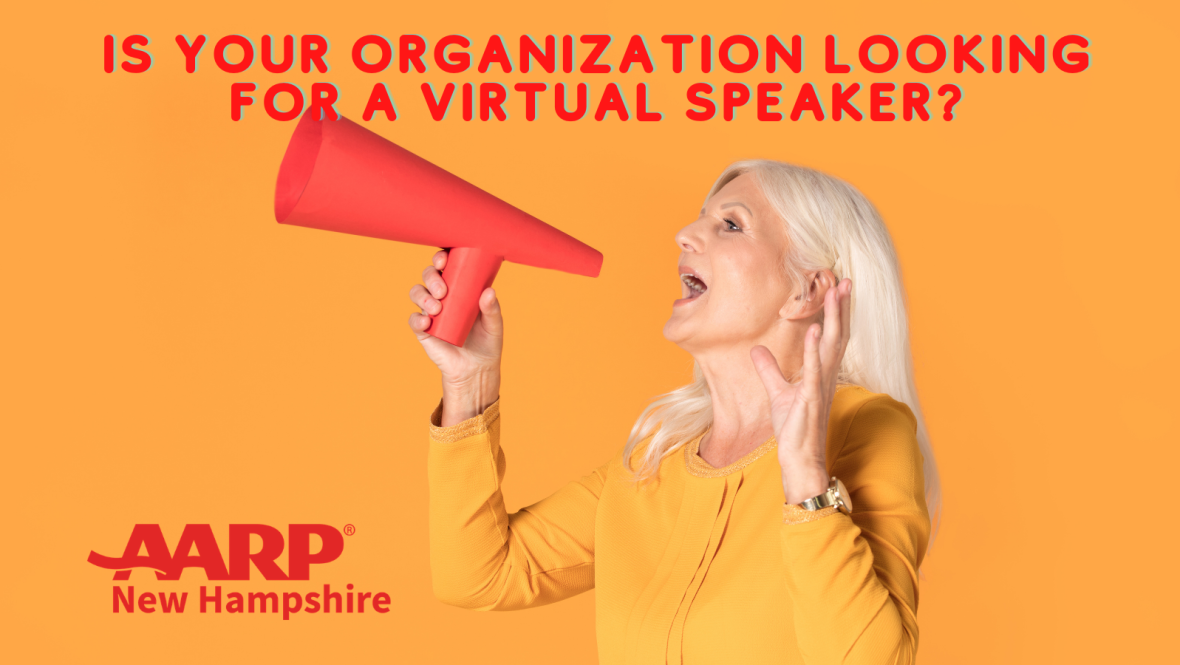 MAR 17, 2021
Is your organization looking for a virtual presentation? We can help!
OCT 15, 2021
Celebrate the Season with AARP Discounted Tickets for A Christmas Carol
OCT 15, 2021
Medicare open enrollment is the only time of the year when over 305,000 Medicare recipients in New Hampshire can review and make changes to their Medicare coverage. October 15 through December 7 is Medicare open enrollment season and any changes you make will be in place on January 1, 2022.
OCT 14, 2021
Did you every own a piece of apparel from Pandora Industries?
Search AARP New Hampshire