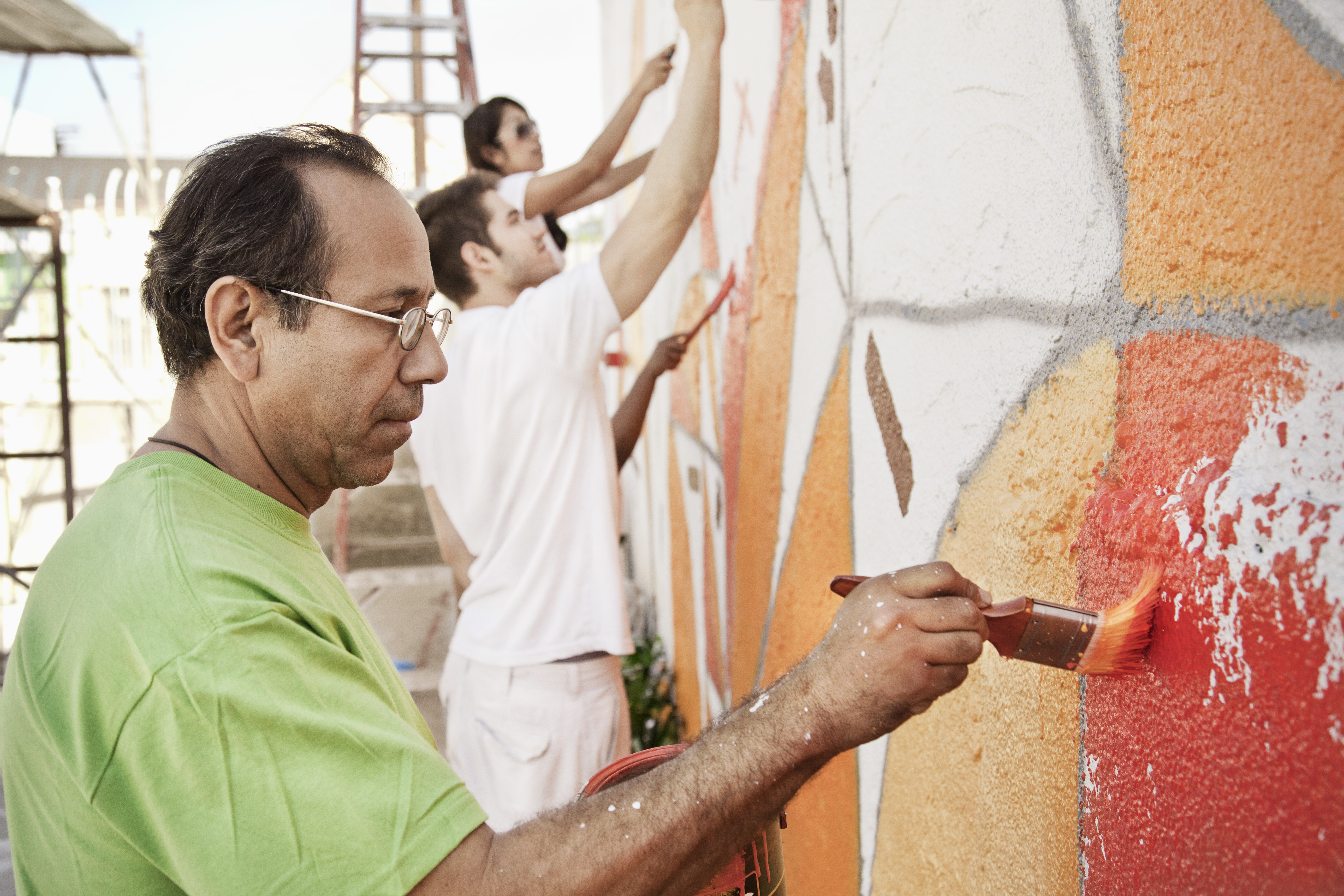 The cherry tomatoes, beans and other organic vegetables offer a source of fresh produce for residents in a neighborhood with limited access to supermarkets, a factor in the state's designation of it as a food desert.

Since the garden opened in 2021, young and middle-aged people have flocked there to socialize and volunteer. But older residents have not made as much use of it as planners hoped.

The HUUB Inc., a nonprofit that runs the garden, hopes to change that by adding raised vegetable beds, railings, pavement paths and flexible seating—changes that would make it more accessible to older gardeners.

AARP New Jersey awarded a grant of $11,925—one of two local projects funded in 2022 as part of its Livable Communities initiatives—to the HUUB to make the garden more inviting for all ages. AARP has provided such grants annually since 2017.

Christine Newman, AARP New Jersey community outreach director, says the quick-turn projects help "jump-start the energy in the community."

The HUUB grant also will pay for bus service to transport volunteers from multiunit housing for older residents to the garden, which is named after Orange's first Black City Council member. For those who can't make the trip, the HUUB will bring mobile garden kits to them.

"They really thought through the layers of this project, based on people's abilities and preferences," Newman says.

Daniel Joseph Wiley, managing director of the HUUB, says the improvements will help fill a healthy-food void.

"We want to make sure that people have a place to sit and -relax and learn about their relationship to the earth," he says.

Slow down for street art

AARP New Jersey also gave an $8,314 grant to Arts on Division, a nonprofit in Somerville, for a mural it hopes will make a busy intersection safer for pedestrians. This spring, the mural will be painted within the four crosswalks at the intersection of North Bridge and Green streets, as a way to slow cars down.

"You can't miss it. It just forces you to slow down and take notice," says Susan Antin, Arts on Division's chairperson.

A 2022 study sponsored by businessman Michael Bloomberg's charitable organization examined 17 sites with asphalt art in New Jersey and four other states and found that average crash rates were 17.3 percent lower than historical accident data after the murals were added.

Residents of all ages will be invited to help paint the mural, an effort to bring the community together. Arts on Division hired Leon Rainbow, an artist from Trenton, to design a nature-
inspired mural, and he will supervise the painting.

Weather permitting, the painting will take place on Saturday, May 13, with a reception to unveil the finished mural on Saturday, May 20, at the Somerville YMCA.

"Sometimes when you just hear about a project about walkability, it's hard to really connect to it," AARP's Newman says. "But when people see it implemented and are part of the process, they have a sense of ownership."

Visit aarp.org/nj to learn more about AARP New Jersey's Livable Communities initiatives.

Cristina Rouvalis is a writer living in Pittsburgh.
AARP Community Challenge for More Livable Communities
For more on AARP's Community Challenge