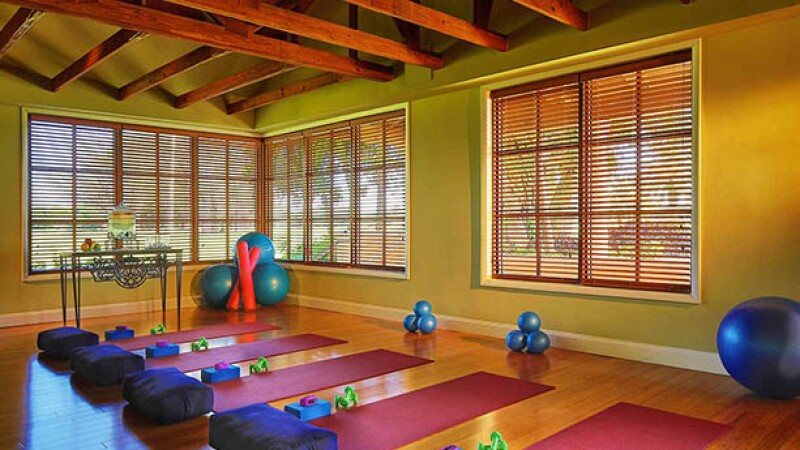 After spending nine months on the couch recovering from spinal surgery in 2019, Gladys Williams was ready to get back in shape. She was about to begin physical therapy and started taking fitness classes at her local senior center. Then the pandemic hit.

"Everything shut down, and now I'm sitting at home, couch- bound and stiffening up," says the 69-year-old Jersey City resident.

So when Williams found out that AARP New Jersey would be offering free virtual fitness class- es, she rushed to sign up.

Now she's a familiar face in the monthly healthy-living sessions on Zoom, taking part in tai chi and her favorite, chair yoga, where participants are led through poses using a chair for support. Cameras are optional, but she keeps hers on so that she can feel connected to the group.

"It became a very valuable resource to me to do my own personal physical therapy until I could go to a facility," says Williams, who's also an AARP volunteer. "I like the fact that I can do it right in my living room. And it's free. I mean, you can't beat that."

The sessions started as a way to keep older adults engaged at the onset of the pandemic. But they were such a hit that AARP New Jersey decided to continue offering them monthly, says Julie Marte, its associate state director of community outreach.

The popular classes have drawn a few hundred participants, she says, who get to learn more about AARP New Jersey and resources that support healthy living.

"The wonderful thing about Zoom is that we don't have to lim- it attendance the way we would with a classroom event," says Marte. "Distance isn't a factor."

Exercise for Brain Health

Participants can choose from a rotating lineup of two or three classes a month, offered midday and evenings. Besides yoga and tai chi, sessions have included Zumba, Latin dance and healthy cooking.

Michelle Murphy, 67, of Parlin, who leads a team of four AARP volunteers in hosting the classes, led by fitness instructors and a local chef, says many of them have regulars like Williams who keep coming back.

She recently joked with the tai chi instructor, telling him, "You know, you have a bunch of groupies out here."

The one-hour classes include low-impact exercises, so anyone can participate. Instructors show people ways to modify workouts if they want a lower intensity.

During the series, participants have also learned about ways to support brain health. Ongoing exercise is one of the six pillars of brain health that AARP's Staying Sharp program recommends, along with eating right, sleeping well, socializing, engaging your brain and managing stress.

Research has shown that staying active can reduce stress, improve mood and help improve or maintain some aspects of brain functioning, according to the National Institute on Aging.

This month's classes will be held on Wednesday, May 25, and include a short presentation on brain health. The lineup includes Zumba at noon and yoga at 6 p.m.

On Wednesday, June 15, AARP New Jersey will offer tai chi at 8 a.m. and noon, and chair yoga at 6 p.m. Find a complete list of events at aarp.org/nj. For more information about brain health, go to stayingsharp.aarp.org.

Natalie Missakian is a writer living in Cheshire, CT.

The brain-changing benefits of exercise
For More on Healthy Living