En español | New Jersey allows any registered voter to vote by mail, and early in-person voting was introduced in 2021.

The 2022 midterms decided races for seats in the U.S. House of Representatives. The next statewide election is in 2023.


Essential info:
Early in-person voting: You can vote early and in person at an early voting site.
Voting at the polls: Unless voter information cannot be verified, most voters won't need to show ID to vote in person.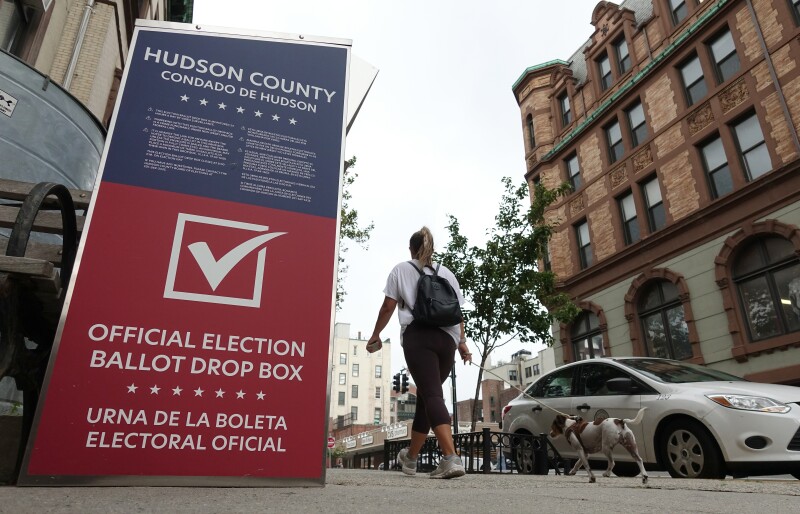 Have there been recent changes to voting in New Jersey?
Redistricting in 2022 changed the boundaries of some of the state's legislative and congressional districts.


How do I register to vote?
Register online, by mail or in person:

Online: Use the state's voter information portal to register online. Include your date of birth and current New Jersey driver's license or state ID number. If you do not have a driver's license or ID issued by the New Jersey Motor Vehicle Commission, include the last four digits of your Social Security number and your signature.
Check if you are registered to vote through the online New Jersey Division of Elections voter search tool.


Does my party affiliation matter when I vote?
You can only vote for the party with which you're affiliated in the primary. If you're a registered voter who isn't affiliated with a political party, you can decide which primary to vote in.


How can I get a vote-by-mail ballot?
Any registered voter can request a no-excuse vote-by-mail ballot and vote from home.


By mail: Download, print and complete your county's vote-by-mail application. Mail it to your county clerk with proper postage. Or contact your clerk and request an application be mailed to you.
You also may request that an authorized messenger pick up your vote-by-mail ballot. Include the authorized messenger's name at the bottom of your application. The authorized messenger must either be a family member or a registered voter in your county. No one can be an authorized messenger for more than three voters per election unless they're immediate family living in one household.



How do I return my mail ballot during an election?

To return your completed ballot, fill out and sign the certificate. Make sure it remains attached to the inner envelope. Place your ballot inside the inner envelope, then insert the inner envelope into your mailing envelope. Some county elections officials may require postage on your mailing envelope. Contact your county clerk for more information.
Return your vote-by-mail ballot by mail or in person:

A vote-by-mail ballot cannot be returned to your polling place. Track the status of your ballot through the Track My Ballot portal.


Can I vote in person before Election Day?
You may cast your ballot during early in-person voting, which was introduced in New Jersey in 2021. Find more information at the state's voter information portal.


What do I need to know about voting at the polls on Election Day?
You may vote as long as you're in line before the polls close. Use the state's voter information portal to find a polling place near you.


Do I need identification to vote?
Most voters won't need identification to vote in person. If your voter information cannot be verified, you may be asked to show ID at the polls or provide a copy of your ID to vote by mail.

Without an ID, you may be able to cast a provisional paper ballot.

Acceptable forms of ID include your New Jersey's driver's license, a U.S. military ID or student ID. You also may provide another document proving your name and address, such as a bank statement or utility bill.

Editor's note: This guide, originally published on Aug. 14, 2020, was updated on Nov. 10, 2022, with more information about voting in New Jersey.


Also of Interest