New Jersey's general election for governor and representatives to its legislature is approaching, with options to vote safely from home amid the COVID-19 pandemic:

All voters can submit ballots by mail and safely vote from home.
Early in-person voting starts Saturday, October 23.
Election Day is Tuesday, Nov. 2. Polls are open from 6 a.m. to 8 p.m.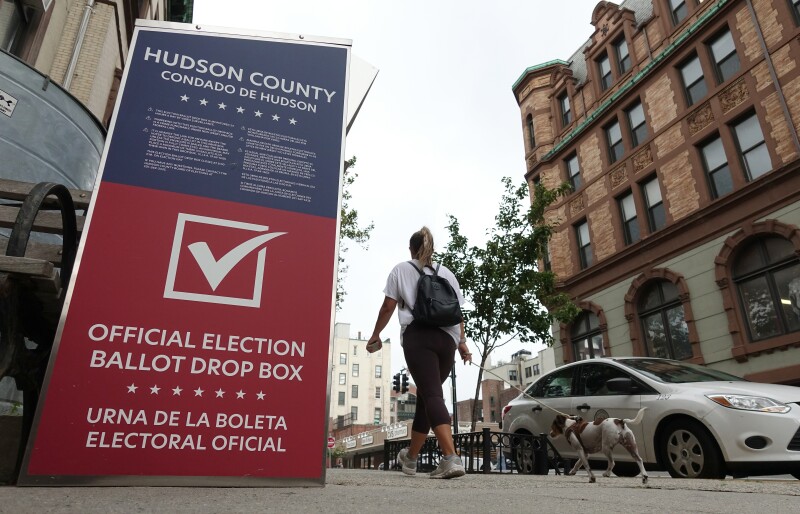 How do I register to vote?

You can check if you are registered to vote through the online New Jersey Division of Elections voter search tool.

How can I get a mail-in ballot? Are there important deadlines?

Every registered voter can get a mail-in ballot by downloading and completing an application and mailing or delivering it to your county clerk, or by visiting the clerk's office and filling out an application in person. The deadline to apply by mail for a vote-by-mail ballot is Oct. 26. The deadline to apply in person is Nov. 1 at 3 p.m.

You can return your mail-in ballot by mail or in person:

Mailing envelopes will be included with vote-by-mail ballots, which will be sent out starting on Sept. 18. Your ballot must be postmarked by 8 p.m. on Nov. 2 and received by Nov. 8 to be counted.
You can drop your ballot in a secure drop box — find one near you and drop your ballot before 8 p.m. on Nov. 2.
Note that a vote-by-mail ballot cannot be returned to your polling place. You can track the status of your ballot with the track my ballot portal.

Can I vote in person before Election Day?

Yes, you can vote at early voting sites in your county starting Saturday, October 23.

Do I need identification to vote?

You don't need identification to vote in person. You don't need to provide a copy of your ID to cast a vote-by-mail ballot, except for some first-time voters, who will be notified.

What is being done to make polling places safe from the coronavirus?

All voters are asked to wear a face covering and observe social distancing.

What races are on the ballot?

Governor: Incumbent Phillip Murphy (D), Jack Ciattarelli (R), Madelyn Hoffman (Green Party), Robert Edward Forchion Jr. (Legalize Marijuana Party), Gregg Mele (Libertarian Party), Joanne Kuniansky (Socialist Workers Party)
State Legislature: 40 State Senate seats and 80 General Assembly seats.
This guide was updated on June 15 with more information about gubernatorial candidates.

Also of Interest: