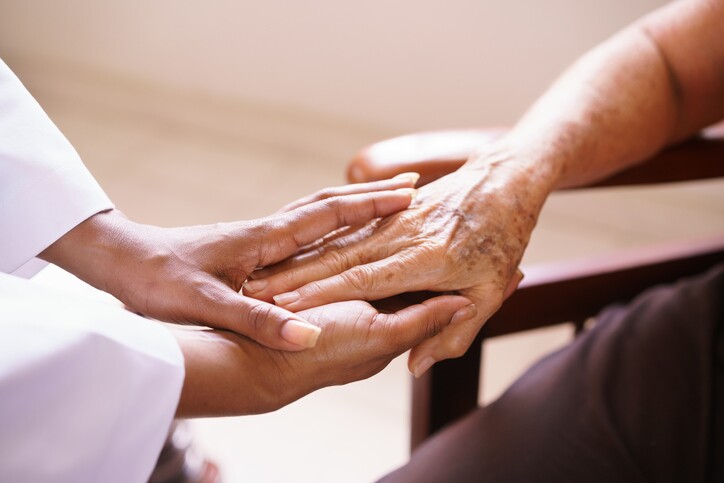 By Christina Hernandez Sherwood

When her mother received a late-stage-cancer diagnosis two decades ago, Cheryl Blackwell didn't have to worry whether she would have paid time off to care for her. Blackwell worked at a New York real estate company where she was granted paid sick leave, so she could help her mother through her last six months.

Now a central New Jersey resident between jobs, Blackwell has worried about whether her next employer will provide paid sick leave if she has to support another loved one, such as a cousin or godmother, through a medical crisis.

That concern motivated Blackwell, an AARP volunteer, to testify earlier this year in favor of legislation that would allow New Jersey workers to earn annual paid sick leave.

"Employers need to realize you don't have a company, organization, nonprofit without your people," Blackwell said.

After about eight years of fits and starts, a sick leave law was signed by Gov. Phil Murphy (D) in May and takes effect in October.

The law allows New Jersey employees to earn up to 40 hours of paid sick leave a year—one hour for every 30 hours worked, regardless of the size of their employer. This uniform state policy preempts local paid sick leave ordinances.

Employees cannot use their paid sick leave until 120 calendar days after starting their job. And the law exempts per diem health care workers and some others.

The law will help the 1.1 million unpaid family caregivers in New Jersey, the majority of whom work, said Evelyn Liebman, AARP New Jersey advocacy director. "It's a modest workplace support that working caregivers need to be able to balance their role as caregivers and their responsibilities at work."

Broad definition of family
Assemblywoman Pamela Lampitt (D-Cherry Hill), one of the bill's sponsors, said she was surprised to learn early in her legislative career that more than 1 million New Jersey workers didn't have access to paid sick leave.

"I come from a world where you work for a living and you get to earn sick time and vacation time," Lampitt said.

Initially against the legislation, the New Jersey Business & Industry Association was neutral on the final version of the bill, which reduced total sick leave to 40 hours from 72 hours and accepted many existing paid time-off plans already offered by employers, among other amendments.

"We appreciate the substantial amendments to this legislation, made by its sponsors, which will mitigate impacts on well-intended employers," said Michele Siekerka, the association's president and chief executive.

Another important aspect of the law is its broad definition of family, Liebman said. The law allows employees to use their paid sick leave to care for people who are related by blood or to care for others whose close association is the equivalent of a family relationship.

That means an employee could use his or her paid sick time to care for a fiancé, a friend, a neighbor or, in Blackwell's case, an unrelated godparent.

"It much more accurately reflects what families look like today," Liebman said.

In fact, 15 percent of all caregivers care for a friend, a neighbor or another nonrelative, according to the National Center on Caregiving.

Christina Hernandez Sherwood is a writer living in Collingswood, N.J.