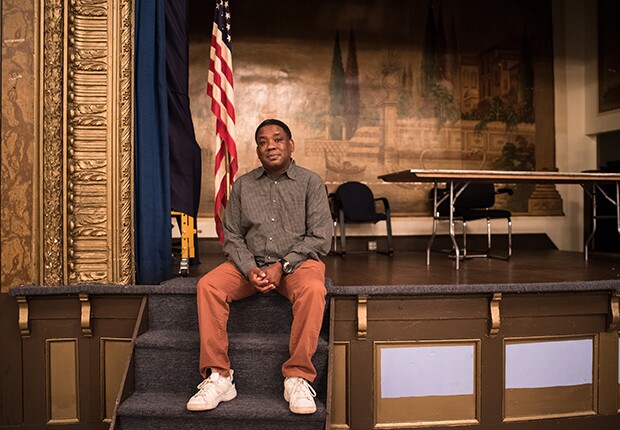 By Aliya S. King

Walter "Chuck" Johnson, of West Orange, knows just how much is at stake for him in the Nov. 6 elections. He lives in New Jersey's 11th Congressional District, which could help decide what party controls the U.S. House next year.

And as a recently retired corrections officer with aging parents, he sees how the election outcome could affect his life.

"I'm beginning to have conversations with my parents about long-term care, and I want to be able to do what's best," said Johnson, 50. "Also, as a new retiree, I have concerns about retirement savings. I'm making sure I'm up to date on all the factors that concern me and my family. And I must take advantage of my right to vote in the midterms."

Voters like Johnson will have a large impact on this year's elections. AARP has more than 1.3 million members in New Jersey and will be working to ensure a healthy turnout.

On the ballot are two-term U.S. Sen. Bob Menendez (D), 64, facing a challenge from businessman Bob Hugin (R), 64, plus all 12 U.S. House seats.

Johnson's North Jersey district, which is bisected by Interstate 80 and includes Morristown, is expected to be very competitive.

A push for voter education
The voters' choices could affect important issues that will come before the House and Senate. Evelyn Liebman, advocacy director for AARP New Jersey, said five core matters affect voters in the state: strengthening Social Security, protecting Medicare, maintaining Medicaid, demanding lower prescription costs and supporting caregivers.

"Voters 50-plus are the nation's most powerful voting bloc, and it's important we stay that way and come out in very large numbers," she said. "But like with other voting populations, there tends to be a drop-off in the midterms.

"Our goal is to boost the turnout of 50-plus voters because several critical issues are on the line," she said. While today's political climate is highly partisan, Liebman explained that for the midterms in particular, the focus must be on issues: "We believe that candidates, regardless of party, should be sharing their stance on critical topics."

Norma Sokolowsky, 69, of Warren Township, understands the importance of voting, especially in battleground districts like hers, the 7th.

"There is no way I would miss voting in the upcoming midterm elections," he said. "There is just too much on the line this time."

Sokolowsky, a retired teacher, has always been an avid voter. This year she's even more engaged, listening to candidates, checking voting records and encouraging family and friends to head to the polls.

"I also have a lot of confidence in younger voters this year," said Sokolowsky. "I watched so many of them organize after the school-shooting tragedy in Parkland, Florida, and many of them can vote this year."

AARP is nonpartisan and doesn't endorse candidates, but the state office is ramping up activities to encourage voting, participating in many community events. AARP New Jersey is inviting candidates to participate in tele-town halls this fall.

Find more information on issues and candidates and sign a pledge to vote at aarp.org/vote.

Aliya S. King is a writer living in Bloomfield, N.J.