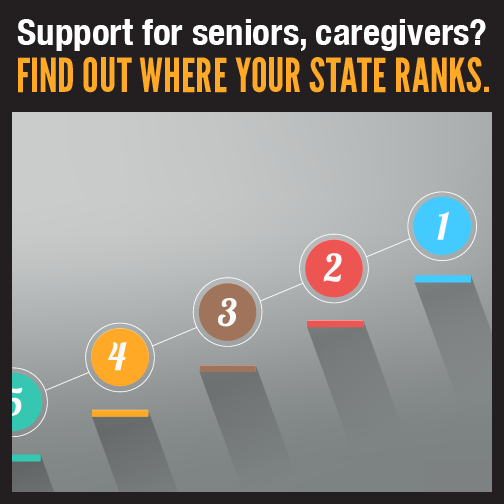 Georgia still needs to make substantial improvements when it comes to meeting the long-term care needs of older residents and supporting their family members and loved ones who care for them. This, according to a new, comprehensive state-by-state Scorecard from AARP with support of the nation's leading organizations behind quality long-term care, The Commonwealth Fund and SCAN Foundation. Visit this link to view where Georgia ranks: http://www.longtermscorecard.org/databystate/state?state=GA

Raising Expectations 2014: A State Scorecard on Long-Term Services and Supports for Older Adults, People with Physical Disabilities, and Family Caregivers – an update of the inaugural 2011 Scorecard – ranks each state overall and within 26 performance indicators along five key dimensions: affordability and access; choice of setting and provider; quality of life and quality of care; support for family caregivers; and, effective transitions. New indicators this year include length of stay in nursing homes and use of anti-psychotic drugs by nursing homes, raising serious concerns about the quality of institutional care.

"The vast majority of older Georgians want to live independently, at home, as they age – most with the help of unpaid family caregivers," says Greg Tanner, State Director of AARP Georgia, which serves more than 1 million members age 50 and older in Georgia. "Even facing tight budgets following the Great Recession, Georgia is making some progress to help our older residents achieve that goal. However, this Scorecard shows we have more to do – and we don't have time to stand idle."

Of particular note, the report indicates that much improvement can be made in Georgia to support family caregiving.

Today, unpaid family caregivers provide the bulk of care for older Georgians, in part because the cost of long-term care remains unaffordable for most middle income families. In Georgia, more than 2 million residents help their loved ones stay at home by providing assistance with bathing and dressing, transportation, finances, complex medical tasks like wound care and injections, and more. The values of this unpaid care totals to above $13 billion annually.