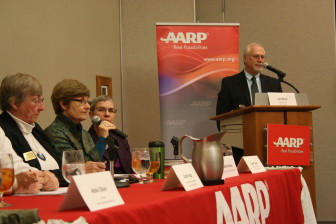 The new year is a time when many are thinking about changing careers, finding a new job or reinvigorating their job search. If you're navigating workplace challenges this year, AARP has resouces to help you prepare, connect and achieve your goals.

Recently AARP Iowa and IowaWatch.org collaboratively hosted two Navigating the Workplace at 50 luncheon workshops, one in Des Moines and another in Cedar Rapids.

These interactive programs provided participants with tips and tools for career decision-making. They included moderated panels of employment experts addressing Iowa market trends and resources available to connect older adults to jobs or training programs. Panelists included career counselor Lin Phillips; Hy-Vee Director of Hiring and Recruiting Abbie Olson; University of Iowa College of Public Health Professor Brian Kaskie; career coach and consultant Kathleen Watson and Iowa Workforce Development representatives Craig Immerfall and Carlos Vega, and Iowa Department on Aging Employment Specialist Rosemary Thierer. Panels were moderated by Lyle Muller, executive director of IowaWatch.org.

AARP would like to thank our panelists and IowaWatch.org for truly making this a successful program. We would also like to thank everyone who came and participated.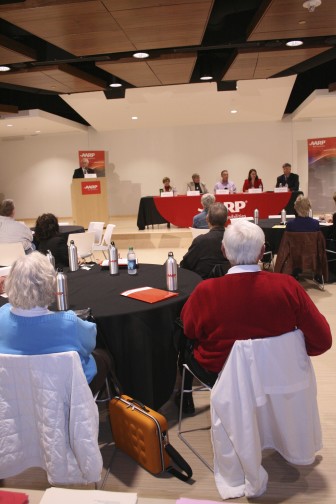 To learn more on the events, read this in-depth article explaining what was discussed, or listen to IowaWatch.org's podcast on the events.

In addition, AARP offers on-line tips, tools, webinars and resources to help in creating resumes, and how to utilize social media for your job search at www.aarp.org/work

Check out the listing of more than 300 employers that have committed to support experienced workers at www.aarp.org/EmployerPledge, and until Jan. 31st, you can enter for a chance to win $10,000 through AARP's "Win at Work" Sweepstakes

Good luck exploring the possibilities and landing where you want to be in 2016!