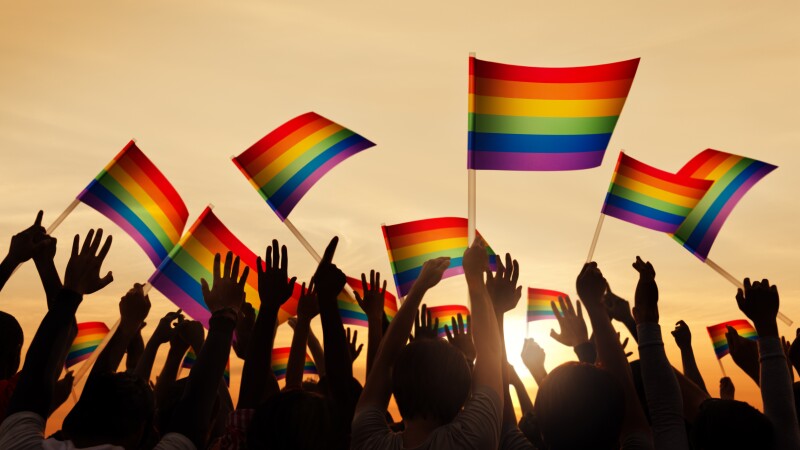 Join AARP North Carolina, the LGBT Center of Raleigh, and SAGE of Central North Carolina for several virtual events throughout the month of June in honor of Pride. Learn more about the LGBTQ+ community in North Carolina, hear from your elected officials about legislation and inclusivity, and receive helpful resources and advice along the way.

These online events are all free, and registration is required. Learn more about each event below, and we look forward to seeing you!

History of the LGBTQ+ Community in Raleigh: An Intergenerational Perspective
Friday, June 4, 7 p.m. – 8 p.m. ET
REGISTER NOW

Join us for a conversation on the positive impact the LGBTQ+ community has made on Raleigh. In this event, active members of the LGBTQ+ Raleigh community discuss their experiences and the history of our city. Panelists span multiple generations and have a unique perspective on the inclusivity, belonging, and the impact LGBTQ+ have had on city development.

Courageous Conversations: Aging and Long-Term Care in the Transgender Community
Friday, June 11, 7 p.m. – 8 p.m. ET
REGISTER NOW

Join us for a conversation with two older, transgender adults, where they discuss their health challenges, long-term care, and important advice and resources for younger members of the transgender and non-binary communities.

LGBTQ+ North Carolina: Where Are We Now?
Friday, June 18, 2 p.m. – 3 p.m. ET
REGISTER NOW

Join us as we discuss LGBTQ+ legislation and the state of our community with our guest panelists including City Councilmembers Jonathan Melton and Stormie Forte, U.S. Congressman David Price, and Congresswoman Deborah Ross.

AARP Sponsored Pride Month Screening of "Cured"
Tuesday, June 22, 2:30 p.m. - 4 p.m. ET
REGISTER NOW

Join AARP and guests from across the country for a sponsored virtual screening of the film Cured. This David versus Goliath story follows the psychiatrists and activists who fought to remove homosexuality from the Diagnostic and Statistical Manual (DSM) in the early 1970s. Facing treatments such as electroconvulsive therapy, castration, or hysterectomies as "cures" for homosexuality, gay people stayed in the closet.

Through archival footage and interviews with the activists, this film reveals a pivotal moment in the gay liberation movement—one that changed not only the LGBTQ community, but the field of psychiatry. This event is free but requires registration to attend. A link to the event will be emailed to you upon successful registration.

This film's run-time is 1 hour and 20 minutes.

About AARP North Carolina