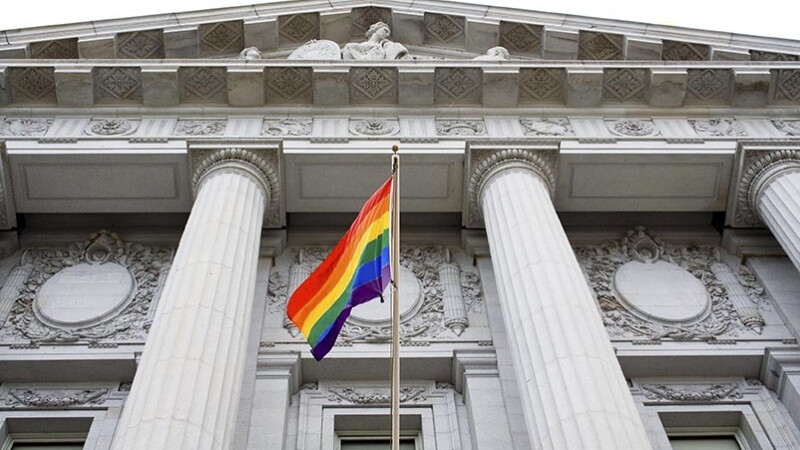 Throughout June, AARP North Carolina teamed up with the LGBT Center of Raleigh and SAGE of Central North Carolina to celebrate Pride Month through three unique virtual events highlighting the LGBTQ+ experience in our state. Each event focused on listening to the stories of LGBTQ+ North Carolinians and their individual and shared experiences over the years.

Just in case you missed these free events, we uploaded them onto our YouTube channel for you to enjoy on your own time. Take a look at each event and click on each title to watch it yourself!

History of the LGBTQ+ Community in Raleigh: An Intergenerational Perspective
WATCH HERE

In this event, active members of the LGBTQ+ Raleigh community discussed their experiences and the history of our city. Our panelists spanned multiple generations, and everyone had a unique perspective on how they discovered their identity and embraced it in the Raleigh community. Watch the session to hear their individual stories and discuss the impact the LGBTQ+ community has had on the city's development.

---

Courageous Conversations: Aging and Long-Term Care in the Transgender Community
WATCH HERE

In this event, two transgender individuals Ames Simmons (he/him) and Jane Hutchison (she/her) discuss their experiences transitioning as older adults. Listen to each panelist share their stories including the events that led up to their transitions, their experiences while transitioning at 50+, and support systems and resources they gained along their individual journeys. The session also includes advice to those currently questioning their gender identities and gain the motivation that transitioning is possible.

---

LGBTQ+ North Carolina: Where Are We Now?
WATCH HERE

In this event, we were joined by guest panelists City Councilmembers Jonathan Melton and Stormie Forte, U.S. Congressman David Price, and Congresswoman Deborah Ross, who talked to moderators about their efforts in promoting LGBTQ+ legislation as well as the impact the LGBTQ+ community has made in the state.

---

We hope you find these events informative and impactful. If you have any questions or would like to get involved, please contact Pax Baptist at pbaptist@aarp.org.

To learn more about AARP's work with the LGBTQ+ community, visit our LGBTQ+ Pride Page.


About AARP North Carolina