If you've been home-bound for a while, your indoor scenery may be getting old. You've probably cleaned out a closet or two by now, but what about amending your home environment to make it safer? A tip sheet from the RL Mace Universal Design Institute (UDI) can help you with that. "These few simple changes can make a difference," explains Richard Duncan, Executive Director of UDI. "They can get you thinking more about home safety and might very well result in a plan for more substantial changes later."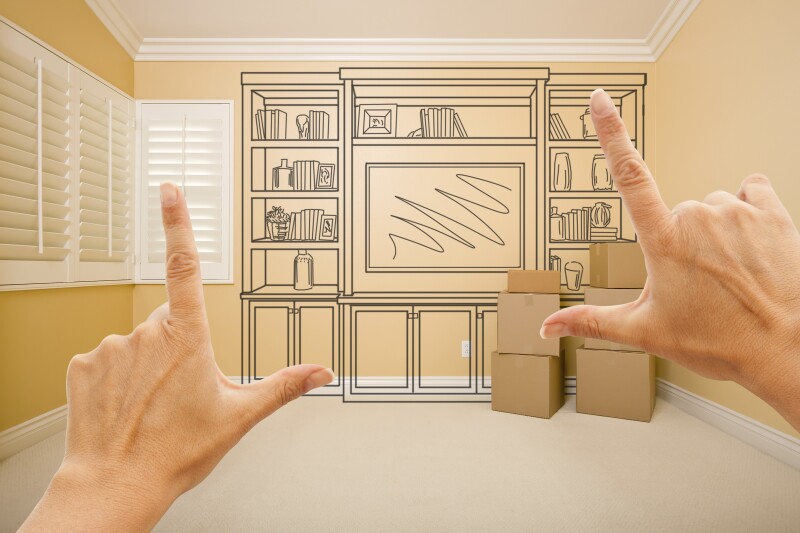 Universal design is the idea that environments and products, to the greatest extent possible, should and can be used by everyone regardless of age, ability, or circumstance. AARP has long advocated for better home design, better home features, and helpful products that can allow us to continue living independently by enhancing the safety of our homes. With America's aging population wanting to stay at home––to "age in place"––the ideas behind universal design are timely and on occasion even lifesaving.

Universal design might translate into a small change like putting a table next to the front door so that you aren't fumbling for keys as you hold packages. Or it can mean re-configuring the whole entrance. "Say you have a front porch with steps, and you hire someone to change it to an entrance without steps," Duncan explained. "Now a person who uses a wheelchair or walker can easily come into the home. So can a parent or grandparent pushing a stroller, or even a child pushing his of her bike!"

Education is key to making more people aware of universal design. "The demand has to be there for homebuilders to change certain aspects of their designs, " says Richard explains. "If more potential homeowners know what to ask for, builders and remodelers are happy to deliver, and down the line we'll have safer, more accessible homes for everyone. We look forward to partnering with AARP to show people how they can live at home more safely as they age."

Learn more about universal design when AARP hosts a conversation with Richard Duncan, Executive Director for the RL Mace Universal Design Institute. We'll be talking about universal design and answering your questions at noon, on Monday, June 1.

Is your home fit to be a lifelong home? Check out the AARP Home Fit Guide and smart solutions to make your home comfortable, safe and a great fit.

About AARP North Carolina