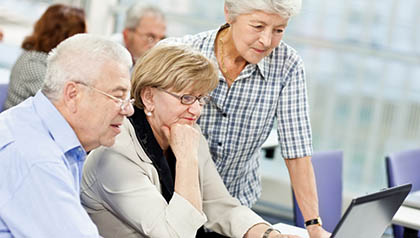 Want to "friend" your kids and grandchildren or "tweet" them your thoughts from time to time?

To beef up computer literacy across the generational divide, AARP and the City of Las Vegas are offering free social media classes for Nevadans age 50-plus. Small group classes at Howard Lieburn Senior Center help participants get the most out of social networking while maintaining privacy and security. Besides "following" your family members, you can learn about local discounts and events at facebook.com/aarpnv and twitter .com/aarpnv.

"Learn to Love Facebook," covering intermediate skills, is scheduled Jan. 9, and the introductory-level "Twitter: It's Not Just for the Birds" is on Jan. 16. AARP also is recruiting and training volunteer instructors to expand this popular program.

To register for a class, visit aarp.org/nv. Members who want to teach social media classes can email nvaarp.org to volunteer.