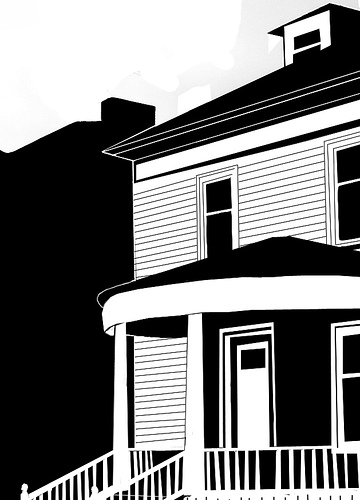 Contact: David Irwin dirwin@aarp.org
New AARP Survey Finds Major Woes for 50+ Voters in NYC, From Housing Issues & Retirement to Street Repair & Pedestrian Safety
NEW YORK, New York – Things are a mess, at least for the 50+ in New York City, according to a new AARP survey released today. Nearly 60% of New Yorkers age 50 and older say they worry about being able to pay the rent in the coming years, and when it comes to Boomers, the majority say they'll likely leave the city as they age – and it's no wonder as the survey details the age groups' concerns about living and retiring in the city.

"Many 50+ voters in New York City have a lot of angst right now, they are uncertain whether or not they can pay for the basics like housing and utility bills – those concerns may cause many to retire somewhere else," said Beth Finkel, State Director for AARP in New York.

In addition to housing and retirement woes, AARP took the survey to the street, literally, taking a closer look at issues like street repair, poorly timed traffic lights and narrow sidewalks.

50+ voters views, concerns and worries about living and retiring in New York City:

64% of Boomers who are confident they'll be able to retire say they're likely to leave NYC (53% of all Boomers age 50-64 say the same thing).
58% of NYC's 50+ are very to extremely concerned about paying their rent in the coming years.
Nearly one-third aren't confident they'll be able to pay their utility bills.
28% say traffic lights that are timed too fast for safe pedestrian safety is a major problem.
40% say cars not yielding to pedestrians is a major issue, streets in need of repair garnered similar concern from the group.
More than one in four said sidewalks that were too narrow, poorly lit or in need of repair is a major problem.
The full survey can be found online: http://bit.ly/1aRMPES

"These findings are very alarming to AARP. Those running for office may want to take note; the voting bloc that will elect the next Mayor, City Council members and every other office up in New York City this year," added Finkel.

AARP has been working to bring the issue to the attention of the Mayoral and City Council candidates in NYC, holding a series of debates, voter engagement efforts, and grassroots activities. AARP's 743,000 members in NYC are expected to account for half of all votes cast in the upcoming General Elections. While AARP does not endorse candidates, have a PAC, or give money to campaigns or political parties, the non-partisan membership organization does provide straight-forward information on the issues to 50-plus voters, the media and the general public.



Follow us on Twitter: @AARPNY and Facebook: AARP New York

AARP is a nonprofit, nonpartisan organization, with a membership of more than 37 million, that helps people turn their goals and dreams into real possibilities, strengthens communities and fights for the issues that matter most to families such as healthcare, employment and income security, retirement planning, affordable utilities and protection from financial abuse. We advocate for individuals in the marketplace by selecting products and services of high quality and value to carry the AARP name as well as help our members obtain discounts on a wide range of products, travel, and services. A trusted source for lifestyle tips, news and educational information, AARP produces AARP The Magazine, the world's largest circulation magazine; AARP Bulletin; www.aarp.org ; AARP TV & Radio; AARP Books; and AARP en Español, a Spanish-language website addressing the interests and needs of Hispanics. AARP does not endorse candidates for public office or make contributions to political campaigns or candidates. AARP Foundation is an affiliated charity of AARP that is working to win back opportunity for struggling Americans 50+ by being a force for change on the most serious issues they face today: housing, hunger, income and isolation. AARP has staffed offices in all 50 states, the District of Columbia, Puerto Rico, and the U.S. Virgin Islands. Learn more at www.aarp.org .

####