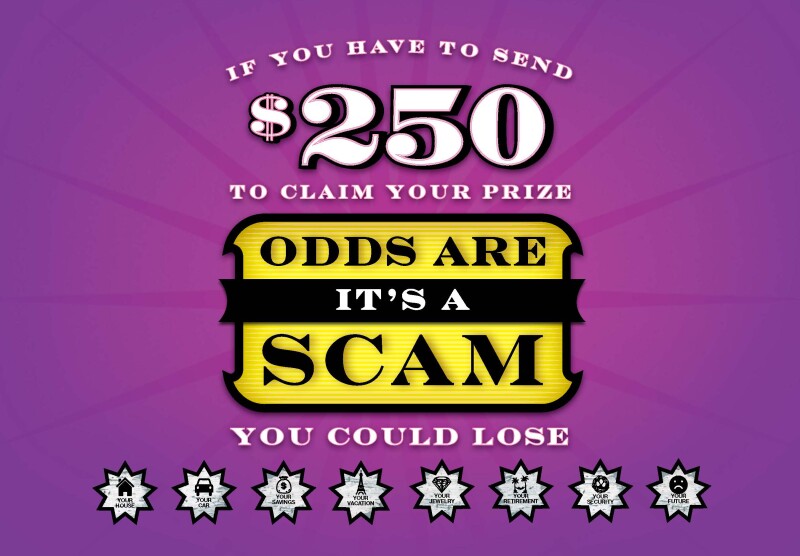 AARP, the U.S. Postal Service, and the Postal Inspection Service are teaming up to combat foreign lottery fraud, one of the most pernicious scams targeting older Americans today.

You might recognize the hallmarks of the trickery: stacks of advertisements and countless emails inviting you to play this or that offshore lottery; callers from mysterious phone numbers claiming you "won the Jamaican lottery," but demanding you pay the foreign taxes in cash.

One of just dozens of foreign lottery frauds, the Jamaican scam alone could be bilking older Americans out of as much as $1 billion a year, according to the U.S. Federal Trade Commission. But the FTC estimates that many lottery scams go unreported because the victims are too ashamed to file a complaint.

According to AARP, while various lottery scams have been in existence for some time, the Jamaican lottery scam is notable for being far more aggressive and abusive.

"When victims of past lottery scams caught on and quit sending money, the con-artist would usually move on to the next target," says Doug Shadel, AARP Washington State Director and a leading national expert on fraud schemes and the elderly. "But with the Jamaican lottery scam, some scammers threaten their victims with violence and bodily harm if they refuse to continue playing."



During this year's National Consumer Protection Week, March 3 through March 9, AARP and the Postal Service will be mailing 25 million postcards explaining how the lottery scams – a form of mail fraud – work. The odds are good that the most vulnerable seniors will notice the effort – after all, the educational postcards were designed to look like the fraudulent lottery mailers.

The campaign also includes Public Service Announcements slated to air in 85 media markets around the country, and posters and brochures in more than 32,000 post offices.

"The bottom line is this: Never wire or send money to anyone, anywhere who says you've won a prize," said Shadel. "Odds are, it's a scam."

For more information about foreign lottery scams, go to www.deliveringtrust.com. For more information about how to protect yourself and your loved ones from fraud, visit the AARP web site.