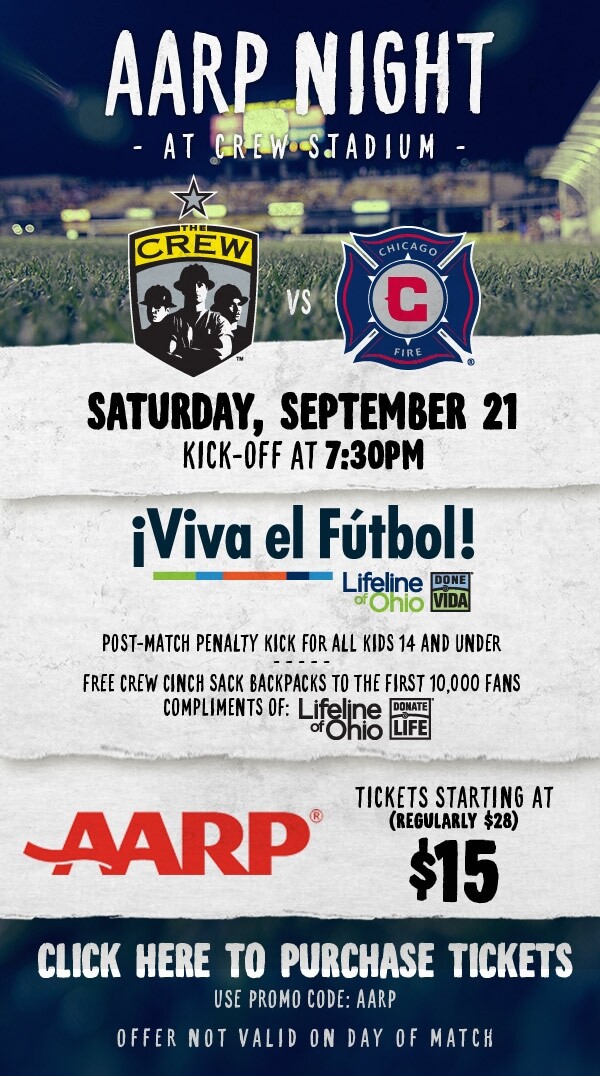 Join us on Saturday September 21st, 2013 at Crew Stadium as the Columbus Crew take on the Chicago Fire.

Spend an evening with AARP staff, volunteers and other members. Come early to the game and look for the AARP table at the entrance of the stadium to receive a gift * from AARP and hear what AARP is doing in your community. AARP members can purchase tickets for the Upper and Lower sideline seats this night at a discounted price. The game starts at 7:30 p.m. and gates open at 6:30 p.m.

To order tickets or for more information visit the Columbus Crew ticket web site. Use the promo code AARP online to receive the discounted ticket price. Bring your friends and family for an evening at the soccer field with AARP.

*While supplies last.