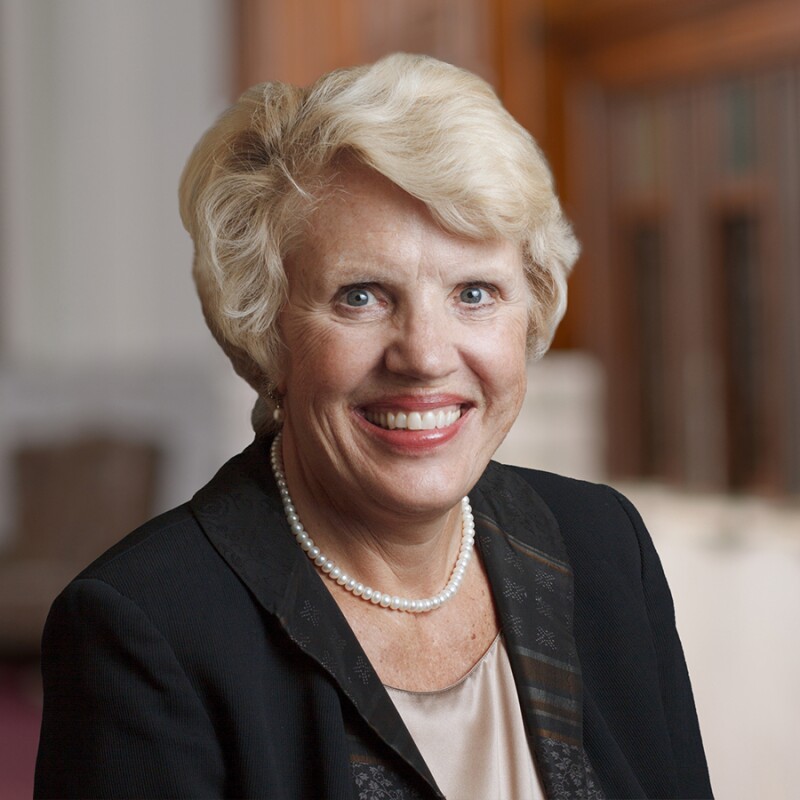 AARP Ohio is honored to announce that Sally Bloomfield of Columbus is our 2020 Andrus Award for Community Service recipient.

Bloomfield, a partner at Bricker & Eckler in Columbus, was nominated for the award by Susan Choe, executive director of Ohio Legal Help.

The Andrus Award for Community Service is AARP's most prestigious volunteer honor. The recipient of the award is an exceptional, 50+ volunteer who has encapsulated the values of AARP Founder Dr. Ethel Percy Andrus throughout their work with any state organization. To properly recognize her outstanding passion for service, Bloomfield will receive an award of $1,500 to be donated to Ohio Legal Help, a state-of-the-art website that removes barriers to understanding legal challenges, so that all Ohioans can identify and understand a legal problem and their options. The site helps them make informed decisions and connect to legal and community resources. Bloomfield is a founding board member of Ohio Legal Help and helped lead it's creation.

"Sally's tenacity is unmatched," said Susan Choe, executive director, Ohio Legal Help. "When she commits to a project, she is relentless in ensuring its success. Her tireless efforts have been instrumental to Ohio Legal Help's success."

Choe also nominated Bloomfield for her many years of pro-bono services. Many of those who benefit from Sally's pro-bono work are older Ohioans who face civil legal issues related to Medicaid, Medicare, Social Security, long-term care, pensions, and other challenges. These services are often focused on enabling older adults to maintain their independence and to be respected in their life decisions as they age.

Bloomfield also works to recruit older lawyers to accept and undertake pro bono work. As a founding member of the Volunteer Resource Center (VRC), a case referral program housed at the Legal Aid Society of Columbus, Bloomfield he has been a one-person recruiting army, convincing retiring attorneys to sign up to serve. The VRC has been successful for 15 years largely due to Bloomfield's support.

"Sally is courageous and lives the principle that those to whom much is given, much is expected in return. Her work is particularly inspiring because of the depth and breadth of her service," said Choe.

Sally has also championed Ohio's emeritus attorney status. Emeritus attorneys maintain their ability to practice law pro bono, but are otherwise retired from the practice of law. She has worked tirelessly to recruit older attorneys to register in that status so that they can continue to use their legal skills to help less fortunate Ohioans resolve legal issues. She even agreed to be the poster-lawyer for emeritus status, appearing in the Supreme Court of Ohio's brochure promoting the new option.

"For more than 30 years, Sally has performed pro bono service while also championing pro bono to her fellow attorneys," Choe said. "Her continued dedication, leadership, and support of pro bono programs has greatly benefited a wide range of organizations that serve low income people in Ohio."

Everyone at AARP congratulates Sally Bloomfield as this year's AARP Ohio Andrus Award for Community Service recipient!