They are at it again. After their last attempt at a bailout was shut down by the Federal Energy Regulatory Commission (FERC), FirstEnergy is attempting yet another bailout worth $4 billion   could cost consumers an added $10 to $15 every month.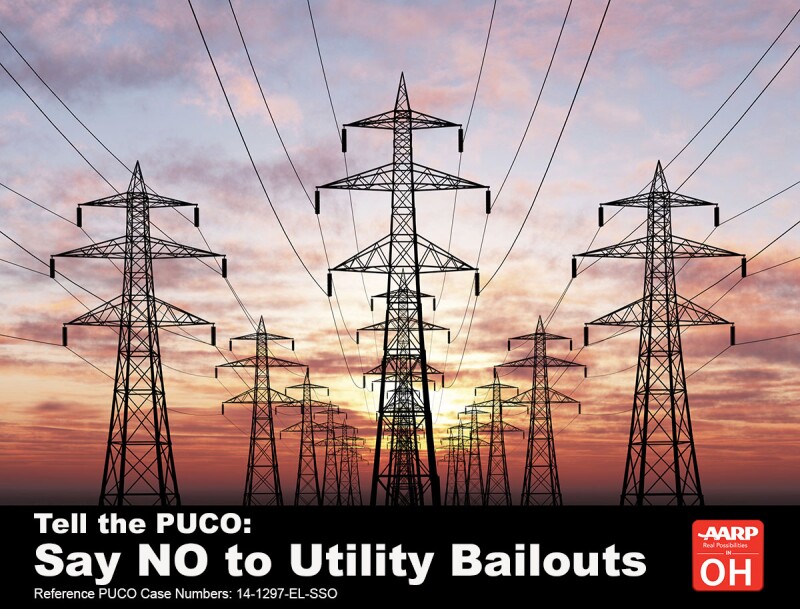 "AARP Ohio is against First Energy's $4.5 billion dollar bailout. Hard working Ohioans should not have to subsidize a company that operates in the free market," said Trey Addison, Associate State Director for AARP Ohio. "Our goal is to combat any unwarranted rate increase that is being placed on the back of consumers. In this economy, the last thing First Energy should attempt to do is raise rates,"

Older Ohioans, especially those with fixed incomes and no Social Security increase this year, should not be stuck with the bill because FirstEnergy's unregulated merchant power plants are no longer competitive, nor should we bail them out.

A recent AARP survey found:

82% of Ohio voters age 50+ said that affordable utilities are top-of mind
69% said affordable utilities is a very important issue
So why is FirstEnergy still not listening to you?

Even after regulatory bodies have said the deal does nothing but pad the pockets of FirstEnergy and that Ohio has enough power generation already, FirstEnergy still went forward with the $4 billion subsidy proposal, simply because they feel their power plants are no longer competitive. Then they announced last week that they would be voluntarily closing some of them anyway.

Tell PUCO Chairman Asim Z. Haque please do not bailout First Energy on the backs of consumers. Please reject the proposal to provide another subsidy that raises our rates . Say no to utility bailouts. Don't wait, please take action now.