You're invited to "Step Out" with AARP Ohio on Thursday, May 24 th from 7:00 p.m. - 9:00 p.m. at the Franklin Park Conservatory Wells Barn. You'll learn about how you can "Step Up"from those who have as we celebrateAARP Volunteers and encourage you to become one. We are sure you will enjoy yourself as we provide dessert, music, and a wonderful environment.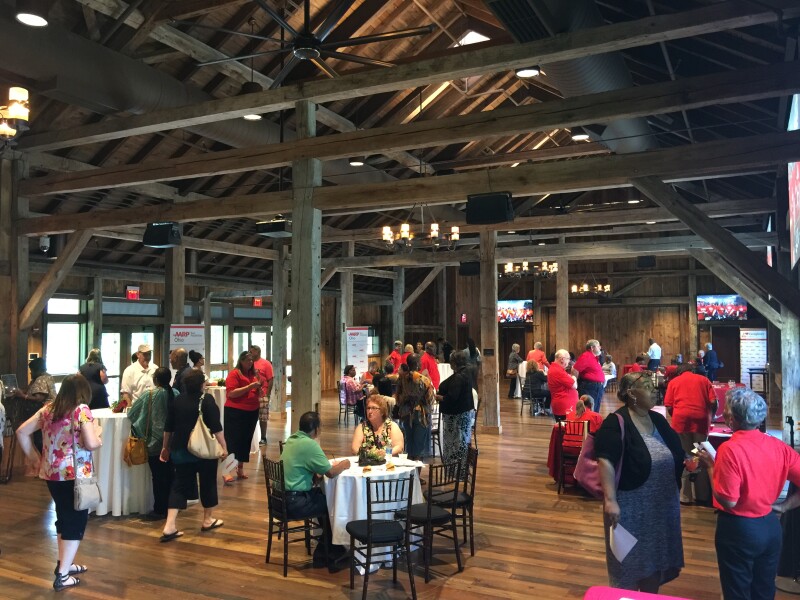 AARP helps people turn their goals and dreams into Real Possibilities, strengthens communities, and fights for the issues that matter most to families. If you're interested in having fun and making a difference, join us for this wonderful evening of fun, information, and discovery at one of Columbus's most beloved settings.

Stepping Out and Stepping Up - Thursday, May 24, 2018: The Wells Barn Franklin Park Conservatory 1773 E. Broad Street Columbus, OH 43215 7:00 to 9:00 p.m.

RSVP by May 23 by registering online or calling toll-free 1-877-926-8300.

See for yourself how much fun we had last year at our very first Stepping Out, Stepping Up event!