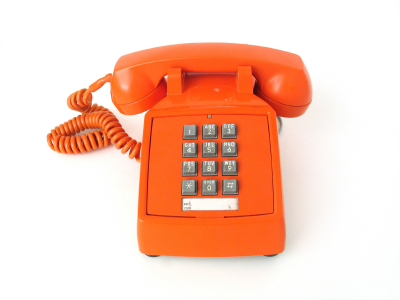 Ohio is worse off and consumers have been harmed since enactment of SB 162, according to expert testimony delivered Tuesday by Susan M. Baldwin on behalf AARP Ohio to the Ohio General Assembly's Select Committee on Telecommunications Regulatory Reform.

Baldwin testified that while often carriers assert that if legislators grant them regulatory relief they will invest in their networks and enhance economic development, that has not been the case in the years since enactment SB 162. Conversely, she said, investment in maintaining telephone networks and employment in the telecommunications industry have declined.

Carriers often assert that regulatory relief will not hurt consumers, she testified, but that here in Ohio since SB 162 was enacted, carriers have raised rates for basic telephone service several years in a row while complaints about telephone service have increased.

Baldwin noted that many of AARP's members subscribe to basic voice serve and thus have been directly affected by rate increases and poor service, with serious consequences. More than 88% of people 65 and older rely on landlines. There are 1.7 million Ohioans age 65 and over.

"If a landline does not function properly, consumers are at risk, particularly those who live in areas with spotty wireless coverage and those who may be mobility-impaired," Baldwin testified.

During power outages, she testified, elderly residents and those with limited mobility rely on the telephone network to reach emergency services. She pointed out that voice over internet (VoIP) doesn't work during prolonged outages, that cell phone batteries lose their charge and wireless networks get overwhelmed during power outages.

Newer technologies lack an established record of operating reliably during power outages, Baldwin testified, and new technology is less affordable than traditional basic local service. Finally, telecommunications markets in Ohio lack effective competition: "They are dominated by a cable-telco duopoly," she said.

"Network reliability and affordable service are among the key goals that I recommend guide your collection of information as you assess the impact of SB 162," Baldwin concluded. "Whether facing a medical emergency, an instance of domestic abuse, a natural disaster or a threat to public safety, all citizens depend on a reliable telephone connection, and so, in my view, it is critically important that, in your assessment of the impact of SB 162 in Ohio, you gather the information to determine whether everyone, regardless of the telecommunications platform they use, have the opportunity for reliable affordable service."

Resources:

Susan M. Baldwin's entire Presentation to the Select Committee on Telecommunications Regulatory Reform delivered on June 25, 2013 on behalf of AARP Ohio.