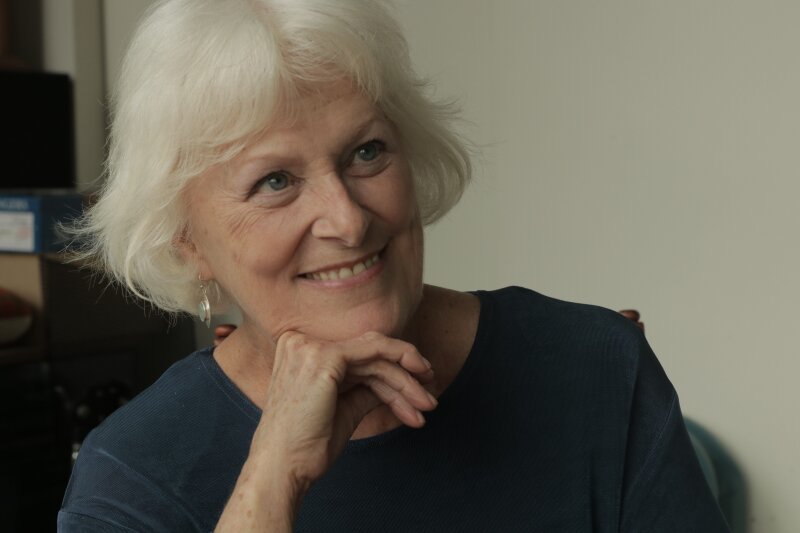 After a 40-year career teaching voice lessons to students of all ages, and with some assistance from small business development guru, Jackie Babicky Peterson, Fay Putnam began Breath is the Answer. Her solopreneur business provides a service that enables her clients to "find their authentic voice." Fay uses the Alexander Technique--a process that helps people move more mindfully through life's everyday activities--which she has studied extensively, to guide individuals through a series of exercises that allow them to become more aware of how they use their bodies physically, mentally, and emotionally when they communicate orally.

The quote, "Without breath you are voiceless, and without voice, you block the flow of the breath of life bringing you fully alive" from Robert Taylor's, A New Way To Be Human, perfectly captures the inspiration behind Fay's decision to begin Breath is the Answer. Although the teaching she does now is somewhat different from what she did in the past, Fay sees her transition into teaching professionals and non-singers as more of a pivot than a complete change: Breath is the Answer has allowed her to reach another segment in her stakeholder base, and to channel her expertise into helping non-singers.

In her practice, Fay often works with speakers and singers who have developed voice problems such as hoarseness or laryngitis, which is often caused by faulty speech or singing habits. She enjoys helping professionals become dynamic speakers enabling them to speak with ease and confidence.
"Breath is a big part of everything we do," explained Fay. "When I taught in Virginia and clients would have a break through, I would always say. 'breath is the answer!' That's how the name [of my business] came." Breath is the Answer has options for individuals seeking one on one coaching, or group sessions. Like may Encore Entrepreneurs, Fay enjoys the flexibility of her work schedule, which allows her to still have time to blog, to knit, and to socialize with her other dog-owning friends. In her spare time she has also been working on a book. The book will be a compilation of daily journal entries about how Alexander Technique, breathing, and pausing have helped her cope with daily challenges, and it will provide space for readers to write down their own experiences incorporating pauses in each day. The inspiration for writing a book comes from Fay's passion for helping people to "take time, pause, and live with less stress." She's aiming to have the book published and available by June 2019.

Find out more about Fay and Breath is the Answer here.