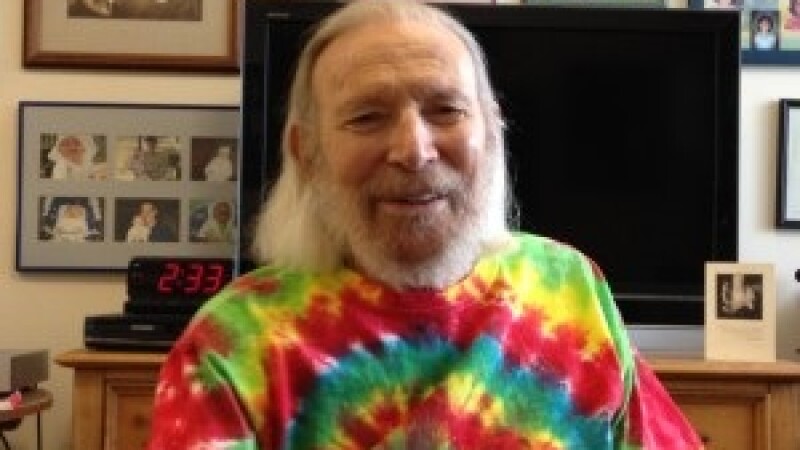 I've had long hair since hair length became symbolic of more than wearing long hair.

As a high schooler in the 1940s, my peers and I luxuriated in our long locks. (in the non-sophisticated days back then, we didn't use the word "peers." We were a "crowd.") We predated, by a decade, John Travolta, who set the teen-age world afire in Grease, with his shinny brushed back black hair swept into his iconic DA.

Now, some 70s later, l am still adorned with hair; sadly, many of my peers aren't. (Now it's PC to say "peers.")

Despite its shoulder length, my hair has been managed with regular trims by my – and my kids and grand kids, too -- barber. I use the present perfect tense of "to be" because, while COVID-19 restrictions on barbers have been lifted, I'm in that age and underlying conditions category.

As a result, my wispy white hair whirls at the slightest whoosh of air. It swishes across my face, hindering my vision and making it seem that I am looking at the world through a fish net. Worse, strands of hair are sucked up my nostrils. Even worse, hair invades my mouth and a blade or two of hair will stick to my tongue.

The caregivers are tired of constantly brushing my hair and dousing it with hair spray to stiffen it in place. Besides, I abhor the smell of the hair spray. And, I bought it to unwisp my strands.

Leave it to the ALF caregivers; they came up with a solution: the clever 20-somethings decided to put my hair into a ponytail. It was only natural to them: those young ladies with long hair usually coiffed themselves in ponytails so their hanging hair wouldn't interfere with their work with a resident. For the few male caregivers, it made no difference – their hair is cropped in polite society's expectation of the correct male length; although, there is one singular, solitary male with a real long ponytail.

My coiffing begins early. After the caregiver exchanges my pajamas for my clothes for the day, she wheels me into the bathroom where we gaze at my bedraggled face, bloated eyes, and bed head hair. At that point, I surrender to her knowledge, and become a willing instrument for her deft handling of my hair.

The caregiver brushes my hair back and then with her manual dexterity, gathers the wisps into the perfect clump and twists the ponytail tie.

All done and ready to march out (metaphorically speaking) into my room. As I move, i feel the chill from a breeze on my neck, caused by the motion of being pushed – from which my long hair must have protected me. Maybe being protected from the breeze was the real reason I wore my hair longer.

Dick Weinman is an AARP Oregon volunteer and our Assisted Living Guru. He writes this as part of his "Thin Edge of Dignity" series of blogs.