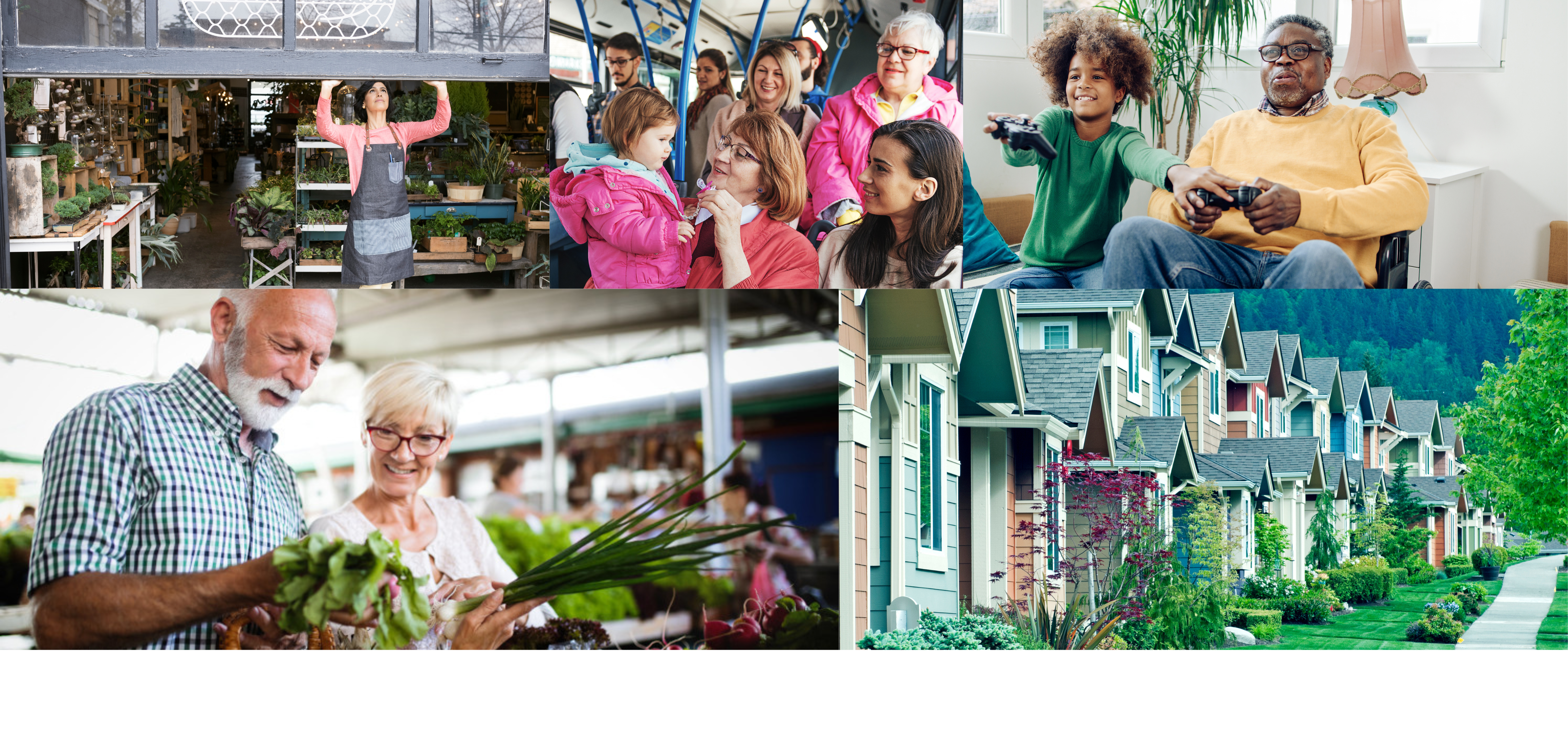 Aging is not a problem to be fixed or a disease to be cured…It is a natural, powerful, lifelong process that unites us all.
Ashton Applewhite
Join AARP Oregon and Age-Friendly Oregon champions from around the state. Challenge outdated beliefs and spark new solutions so more people can choose how they live as they age.

TOWARD OUR SHARED FUTURE: AGE-FRIENDLY OREGON SUMMIT 2023
Tuesday, October 10, 2023 | 9am-5pm
Western Oregon University | Monmouth, Oregon

REGISTER HERE!
This event is free, but space is limited. Please reserve your space today. Light breakfast, lunch, and afternoon snack provided. This page will be updated regularly with more Summit details.

The Age-Friendly Oregon Summit brings together policy makers, advocates for older adults and people with disabilities, livability and intergenerational advocates, and people committed to making Oregon a great place for people of all ages and abilities.

Learn about the progress being made around the state in making our communities great places to live and age.
Discover and explore new ideas, promising practices, and policies in various age-friendly domains, including housing, health, economy, civic and social participation and more.
Envision an Age-Friendly state and provide input to create a Multi-Sector Plan for Aging.
Connect with other advocates and thought leaders who are driving community change.
Speaker Updates: Mike Watson, Director of Livable Communities at AARP, will be joining us for the Summit. Mike works with AARP's 53 state offices to encourage towns, counties, cities and rural areas to be more livable for people of all ages. Other confirmed speakers include John Tapogna of ECONorthwest and Marcus Mundy of the Coalition of Communities of Color.

AGE-FRIENDLY COMMUNITY DAY | Wednesday, October 11, 2023 | Hosted by Western Oregon University and Cities of Independence and Monmouth | Age-Friendly Community Day is an optional additional day for Summit attendees and community members alike to participate in community events and activities curated by our host committee.

Community Day includes a Chamber of Commerce event, a listening session at Monmouth Senior Community Center, and the Oregon premiere of Keys Names Bags Words, an uplifting story about Alzheimer's and the lives it impacts. This inspiring documentary features a local to the community, Dr. Walter Dawson, who is now Assistant Professor of Neurology and Public Health. Walt will attend the premiere and participate in a short Q&A after the movie. Register for the film here: https://events.aarp.org/MoviePremiere23


SCHOLARSHIPS AVAILABLE
With support from Cambia Health Foundation and Oregon Department of Human Services, Aging & People with Disabilities, a limited number of scholarships are available for qualifying attendees. The scholarship will cover hotel accommodations for up to 2 nights (Oct 9th and 10th) in the Monmouth region. Attendees who work within existing age-friendly communities, live or work in rural Oregon, BIPOC and LGBTQIA+ communities, and those traveling more than 2 hours from Monmouth to attend the summit are qualified. Preference will be given to those who are actively working on making their communities age-friendly or are in the planning stages of this work.

APPLY FOR SCHOLARSHIPS HERE.
The deadline has been extended. Determinations of award will be sent to the email provided by September 29.