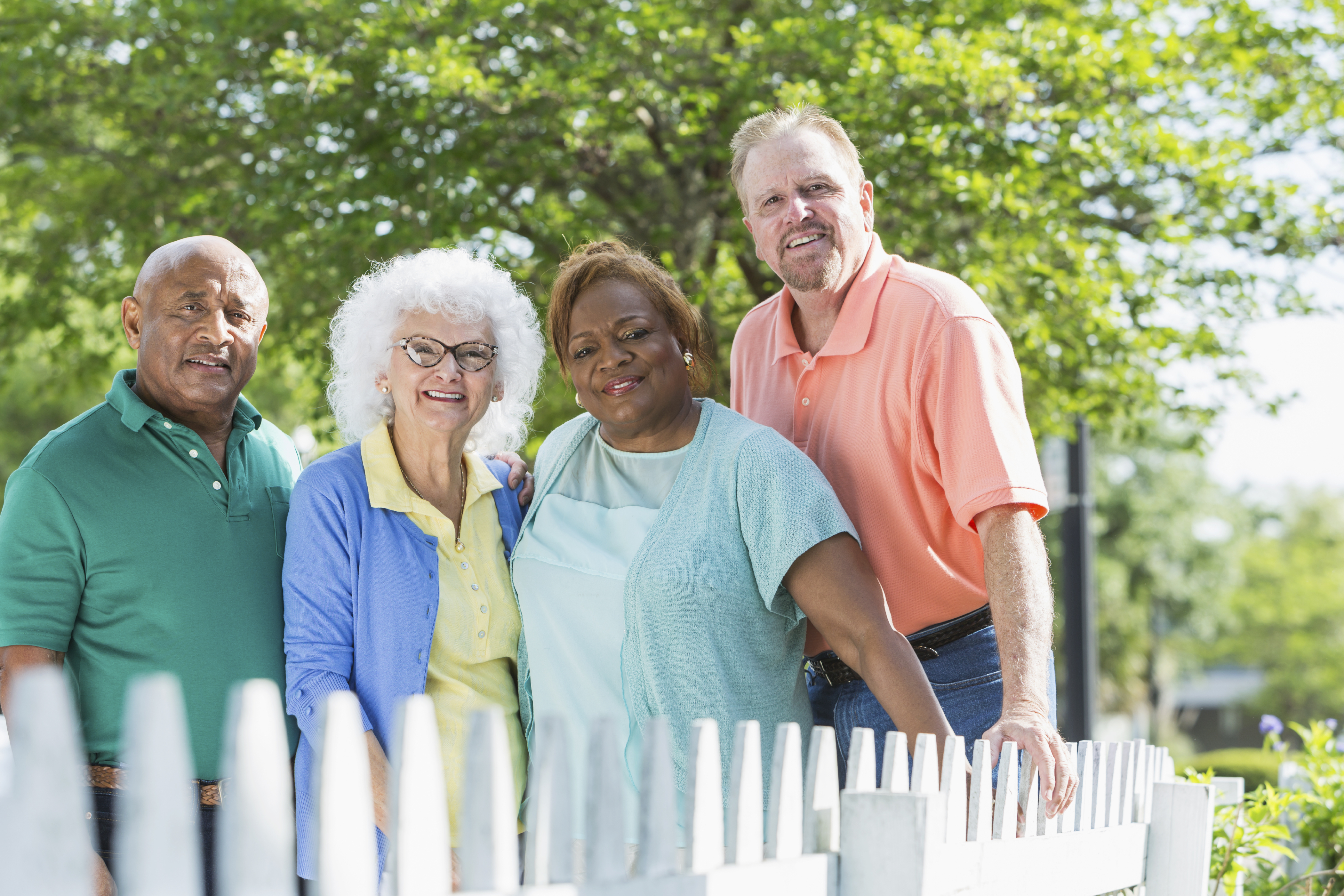 Communities across Oregon are working to become more livable for residents of all ages. AARP is working in partnership with local leaders, organizations, and dedicated residents to help make that vision a reality. As part of that effort, AARP Oregon is pleased to announce the Age-Friendly Communities Grants, with four grantees from across the state. These grants fund innovative projects that inspire change in transportation, public spaces, diversity and inclusion, civic engagement, and more. The grantees were chosen from applicants for the national AARP Community Challenge Grant and are funded by AARP Oregon. In June, six national grantees were announced.

Across the state, these exciting and diverse projects were funded:


Ashland Senior Services Division, $6,250—This project will create a 40' x 36' outdoor venue next to Ashland Senior Center, a safe space for senior programs and social connection when pandemic conditions prevent indoor gathering, and a shaded event venue for the larger community.

City of Philomath, $5,800—Addition of age-friendly benches along the paved walking path at City Park will draw older residents, increasing social and health opportunities. The project will decrease isolation in residents age 50 and over through multigenerational engagement.

Grow Portland, $5,000—Grow Portland will rebuild the Irvington Village courtyard garden to provide growing space and educational opportunities for residents 55 and older. This project offers both independence and community as residents grow food together, with support.

Main Street Garden, $2,230—St. Patrick Main Street Garden will add fruit trees, fruit bushes, and a deer fence to its existing garden. This will help expand its offerings to the local food bank, Wallowa County Alternative Education High School and Head Start.
"AARP Oregon Age-Friendly Communities Grants seek to help communities across Oregon become great places for people of all backgrounds, abilities and ages, especially people 50-plus," said Bandana Shrestha, AARP Oregon State Director. "We know that quick-action projects like these can spark innovation and catalyze long-lasting change."

AARP's nationwide work on livable communities supports the efforts of neighborhoods, towns, cities and counties across the country to become great places for all residents. To learn more about the work funded by the AARP Community Challenge here in Oregon and across the nation, visit aarp.org/CommunityChallenge. You can also view an interactive map of Community Challenge projects and AARP Oregon's livable communities work at aarp.org/livable.