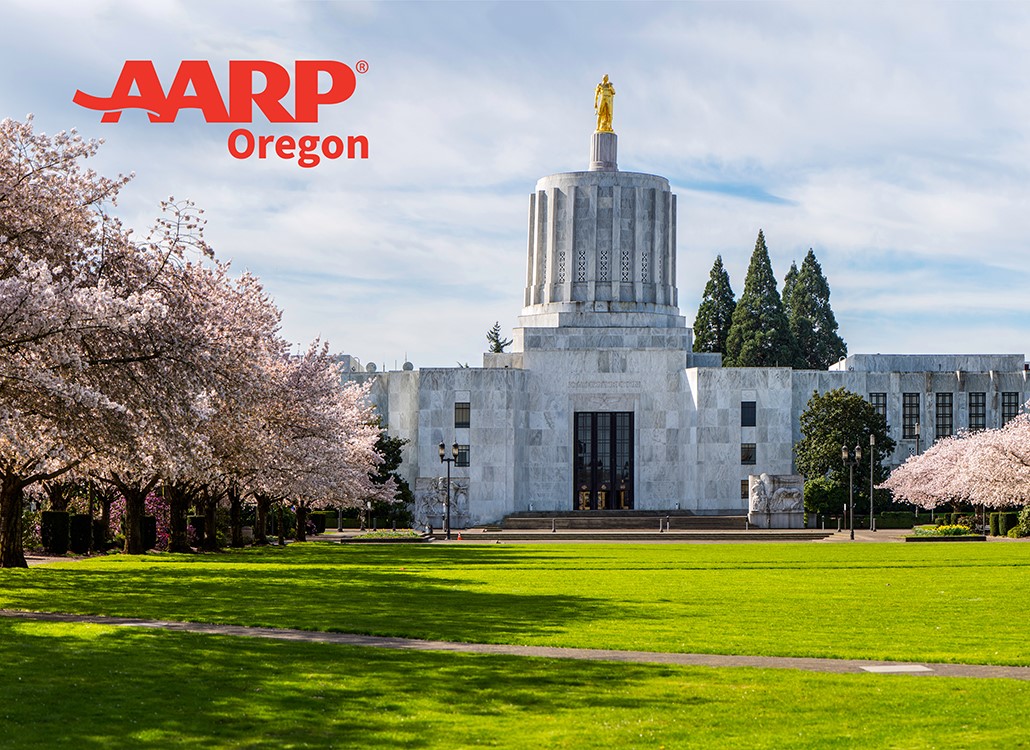 Bob Bruce is worried about the future.

Bruce, 79, of Salem, wonders what Oregon's economy will look like as it emerges from the labor shortages, job losses and supply chain disruptions the COVID-19 pandemic has wrought, and who will be left behind. He's also worried about the growing number of scams and financial exploitation cases that target older adults.

"The governor could show strong leadership on that," says Bruce, a member of AARP Oregon's Executive Council, who is eager to see if the candidates vying to become the state's next governor will address these and other concerns this election season. AARP Oregon's 500,000 members will have a chance to learn about key issues and be heard at virtual town hall meetings the state office will hold soon after the Tuesday, May 17, primaries.

The events will run from mid- June to mid-September and will touch on issues important to older Oregonians, such as age discrimination, caregiver sup- port, financial security, fraud and aging in place. Find a list of dates and times at aarp.org/or.

Bandana Shrestha, AARP Oregon state director, plans to share feedback from the town halls with the gubernatorial candidates before the Nov. 8 election.

"We need our leaders to hear us," Shrestha says.

This year's races also include the seat held by U.S. Sen. Ron Wyden (D), all six U.S. House seats,16 of 30 state Senate seats and all 60 state House seats.

Job security worries

Bruce is not alone when it comes to worrying about how the pandemic may affect the financial security of older adults.

Some 82 percent of AARP Oregon's members are concerned about Social Security's future solvency, a 2021 national membership survey shows. The randomized survey included responses from 312 members in Oregon.

Some 51 percent are worried they may not be able to afford their retirement, and 16 percent are concerned they'll have to de- lay their retirement. And it's with good reason. The survey found that within the past two years:

24 percent of AARP Oregon members experienced a reduction in their savings or assets,
23 percent saw a reduction in their income
16 percent started their Social Security benefits,
11percent experienced debt problems.
Employment is also a key concern for AARP Oregon members—35 percent of whom are still in the workforce.

The survey found that 25 percent of respondents worried about the availability of job opportunities for older adults. And 23 percent felt the threat of age discrimination, which could hurt their ability to find new work or move forward in their current jobs. There's also a chance that someone's career might be interrupted because of caregiving responsibilities.

Shrestha says she plans to provide the gubernatorial candidates with results of the survey and hopes to meet with people directly impacted by these concerns so she can share their stories as part of AARP Oregon's ongoing advocacy work.

"We want to make sure the candidates are aware of the issues we face," she says. "It's an important role AARP has to play."

Interested in becoming a volunteer advocate? Email oraarp@aarp.org or call 866-554-5360.

Mac McLean is a writer living in Bend.

Retirement Calculator - AARP
More on Money