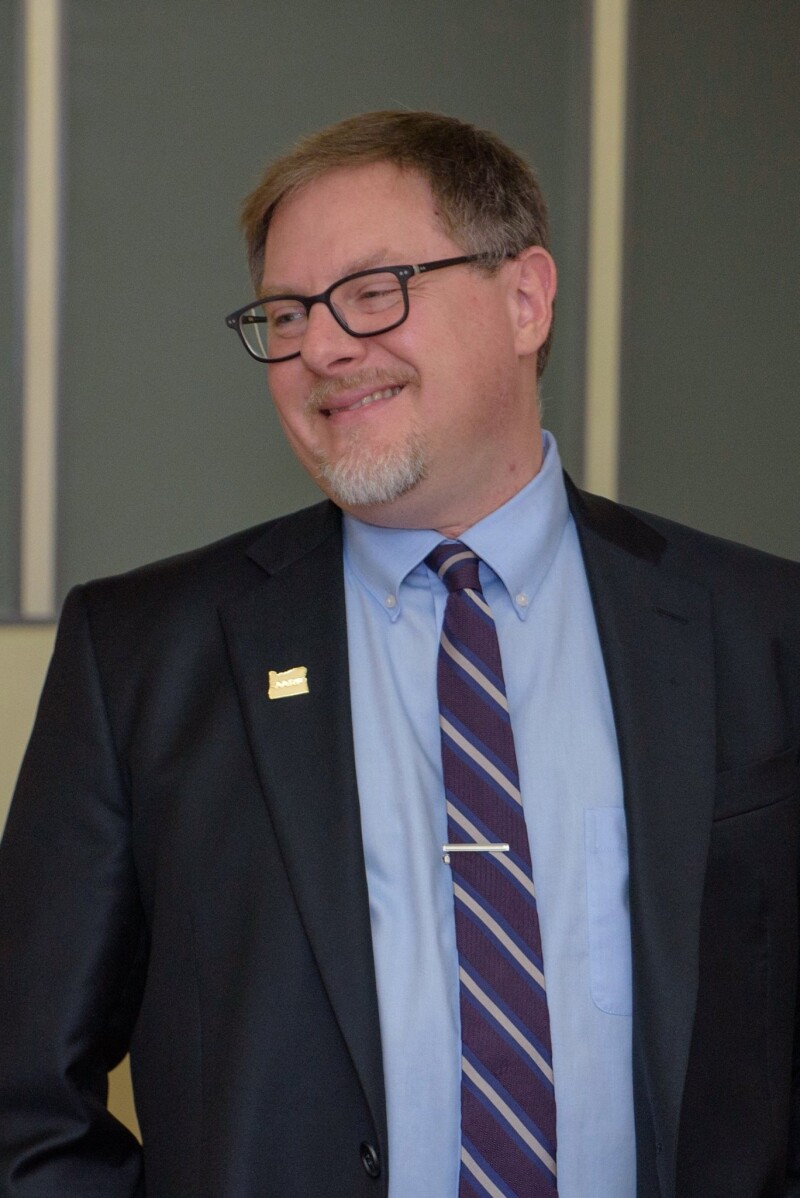 by Jon Bartholomew, Government Relations Director, AARP Oregon

On July 6 th, the Oregon Legislature ended its 2015 session. This was the first session that I was AARP's Government Relations Director for Oregon. It was a privilege to work for our members – and together we made a difference during this session!

You have already heard about the victory on Retirement Security so I will focus on our other major priority area – caregiving.

As our new report highlights, unpaid family caregivers are the foundation of our long term care system. But family caregiving often comes at substantial costs – financial, emotional, and physical – to the caregivers themselves. Without family-provided help, the economic cost to the Oregon's long-term services and supports (LTSS) system would skyrocket. There are about 469,000 unpaid family caregivers in Oregon, providing care valued at about $5.7 billion a year. And they need our support.

The good news from the 2015 legislative session is that caregivers got a lot of support from our elected officials. One of our priority pieces of legislation passed unanimously and has been signed into law by Governor Brown. The CARE Act (CARE stands for Caregiver Advise, Record, and Enable) or HB 3378  had strong bipartisan sponsorship – because caregiving is not a partisan issue. This new law requires hospitals to adopt policies to ensure that family caregivers are identified and recorded when a patient is admitted into the hospital. The caregiver will also be notified before a discharge, and be provided with any demonstration or instruction they need to provide care at home. This will lead to better health, better care, and lower cost to the health care system.

The other major victory of the session for caregivers was a package of items funded in the state budget. As part of an ongoing commitment to invest in seniors, the legislature funded the following programs for another two years:

Caregiver training through Oregon Care Partners which provides free training for caregivers of people living with Alzheimer's or other dementia.
Options Counseling through the ADRC of Oregon to help people understand what their caregiving options are, what assistance they qualify for, and how to choose care wisely.
Oregon Project Independence provides a range of assistance in people's homes, even if they are not eligible for Medicaid services.
Data collection on caregiving, so the state can serve caregivers more effectively.
One service for caregivers that still needs more attention is respite care. Respite means different things to different people, but in general, it's time away from caregiving to take care of other personal needs. Respite helps prevent burnout and improves the health of the caregiver. In turn, it makes them more effective caregivers. AARP Oregon will be working more on this issue, so stay tuned for more opportunity to weigh in about respite care.

If you are a family caregiver, please share your story at https://act.aarp.org/iheartcaregivers/. It's been a pleasure serving our members, and I look forward to more policy success in the future!