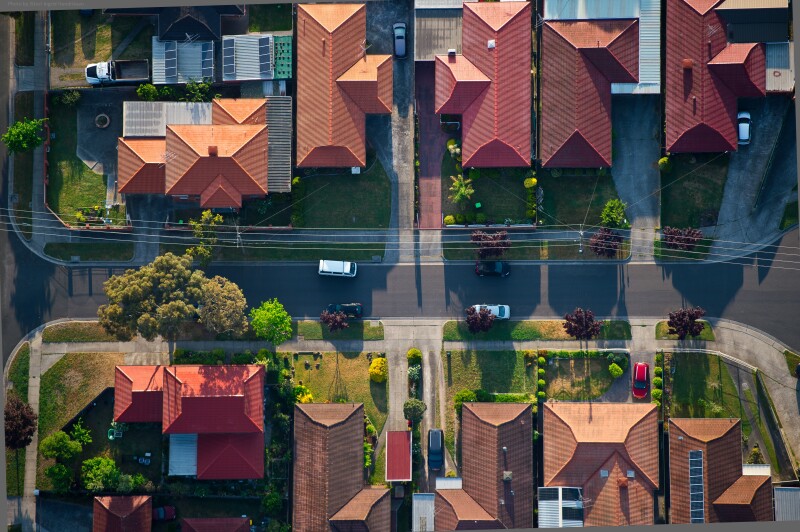 What do you do when your family members' situation dramatically changes so that they cannot maintain their independence without assistance? What if it happens to a friend or neighbor? In what ways can we create more interdependent communities?

Lane County resident, Jennifer Snyder, age 66, like many families, has taken on a caregiving role and is now looking at who will be there for her as she grows older. "We need help assessing the opportunities around us."

She lives within the urban growth boundary of Springfield, therefore close enough to access needed services in the area. Her neighborhood is filled with other families who are aging and/or supporting their family members with disabilities or grown children.

"For us it's very supportive because we see people just like us in the immediate neighborhood," Snyder says, who lives on a cul-de-sac of single family homes. "There's a small park in the center of the circle. It's really set up for positive interaction – if people choose. Walking my dog around the center, I have had brief encounters."

Despite the congenial interactions and offers to help if there is a need, people of the neighborhood tend to be private and self-sufficiency generally prevails.

Caregiving can sometimes trigger loneliness and make it hard keeping in contact with family and friends. An AARP study found that 17% of adults age 65 and older are isolated from their social communities, and the AARP Foundation's Connect2Affect http://connect2affect.org/ educates to help with the issue.

This year Snyder wants to explore ways to encourage a more naturally interdependent community. Some ideas may start small with invitations for a neighborhood dinner, or reaching out to community organizations to see about hosting an event in their park. "I was very glad to see that AARP has local staff and volunteers – that was encouraging," says Snyder, who is interested in the AARP Oregon's NeighborWalks program.

Synder also started a caregiving and support action group through the organization CareWorks, to meet once a month for pizza. "This has been a great source of support. Being able to talk with and listen to other caregivers is a great relief," says Synder. "In fact, some folks have found out about resources available that they didn't know about."

Another step might be to build an intentional community of tiny houses on an extra lot beside her house. Snyder says she is eager to connect with others and learn more about what people are actually doing related to micro-housing communities and learn what's possible in her area. "I would really like to know if this is something we could do, and if it would be a good solution," says Snyder.

For those who may be pondering similar solutions about how to make a more livable community, AARP is working with several Age-Friendly Communities around the state, including in Springfield. In April, the area will be hosting "2017 Livability Solutions Forum: The Future of Housing" workshop. Register at https://aarp.cvent.com/HousingForumLaneCounty.

Further resources on Tiny Housing can be explored at: http://www.aarp.org/livable-communities/network-age-friendly-communities/info-2015/domain-3-accessory-dwelling-units-portland-oregon.html.



Michele Scheib is an AARP volunteer.