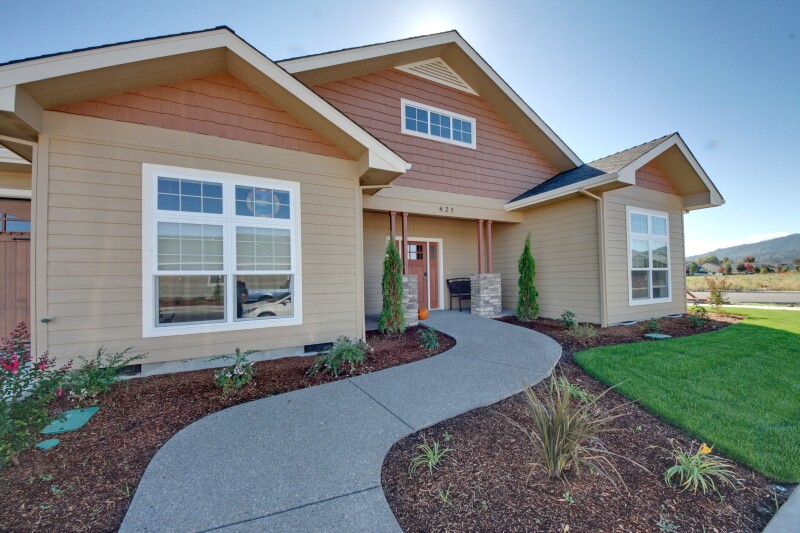 Chances are good you've settled comfortably into your home and aren't planning to rent a moving van any day soon. AARP surveys consistently show that people 50+ wanted to stay in their current homes as long as possible; but research also indicates that often the homes we live in may not meet your changing needs. Does your home have stairs? How wide are those doors and hallways? How accessible are your bathrooms? Whether you are planning to stay or are considering moving, planning ahead now will serve you well in the future.

AARP Oregon is excited to be part of the second annual Southern Oregon Age-Friendly Housing symposium that is coming up in a few weeks in Medford. Sponsored by Rogue Valley Council of Governments, Age Friendly Innovators, Inc. and AARP Oregon the " Better Living by Design: Making our Homes More Adaptable for All Ages" symposium will feature nationally known speakers and local experts to provide you with invaluable information.

What: Better Living by Design: Making our Homes More Adaptable for All Ages

When: Saturday, May 16, 2015 from 9 a.m. to 3 p.m.

Where: RCC Higher Education Building, 101 S Bartlett St, Medford, OR 97501

Who Should Attend: Forward-Thinking Homeowners and Prospective Home Buyers, Developers, Builders, REALTORS®, Remodelers, Appraisers, Architects, City/County Planners

Registration:

Special Opportunity for AARP member – Register for FREE before MAY 1

Registration fee is $20 (including lunch).
To register online, click here. For questions, call Sharon Johnson at 541-261-2037


What you will learn:

Home features that make a home more accessible and saleable
The five "must haves" when older adults look for another home
Rogue Valley Council of Governments (RVCOG) Lifelong Housing Certification
Case studies on accessible homes – cost versus benefit
CEU credits will be offered.


Featured Speakers:

Alan Delatorre, PhD, Portland State University, Institute on Aging, Age-Friendly Cities Project. Session Title: "Baby Boomers Evolving Housing Preferences Will Shape New, Innovative Options: Stand Ready!"
Susan M. Duncan R.N., National Accessibility and Home Modifications Specialist. Designer and founder of The ABCs of Accessibility®. Session Title: "Peeling Back the Layers of Home Access Modifications"
Leigh Anne Jasheway, MPH, Faculty, University of Oregon, Humorist – "Accidental Comic". Session titled: "Watch Your Step: Oh, I Forgot, There Aren't Any."


Special Tour of Homes: Following the symposium there will be a tour of the homes built to the RVCOG Lifelong Housing standard in Twin Creeks Development, Central Point.

Download the AARP_BetterLivingFlyer .

###

Welcome to Livable Oregon.
What makes a community livable? What do neighborhoods need to help people of all ages live active, engaged lives?
 Livable Oregon
explores the features of age-friendly communities, the people who help create them, and what we can do to make our neighborhoods in Oregon a great place for everyone.
This blog takes its lead from the
AARP Livable Communities Initiative 
which seeks to improve the quality of life for older adults by promoting the development of safe, accessible, and vibrant environments. AARP Livable Communities
policies 
address issues such as land use, housing, and transportation which are vital to developing communities that facilitate aging in place.