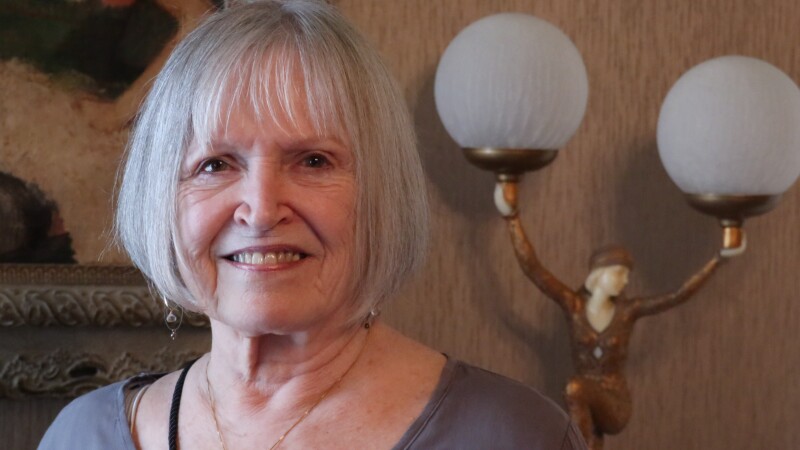 Recherché, a French word meaning of rare quality or elegance aptly describes Encore Entrepreneur, Pamela Burkland, and the line of one-of-a-kind, handmade bags and wearable art she produces. Recherché specializes in bags that illustrate an east meets west design: the bags are made from vintage Japanese Obi, or sashes traditionally worn by both Japanese men and women. A typical obi can measure around 14 feet by 12 inches wide, and may have ornate traditional patterns on one or both sides. The bags that Pamela creates from the obi material are all hand-stitched, and the buttons that adorn them are all vintage making them both modern and timeless pieces for any bag-loving fashonista.

Pamela started sewing when she was seven and continued her craft throughout her life designing and creating her own outfits. When they were in style she also made bell bottoms and dresses for "hippies," clothing for children, and little jewelry bags for her husband who was a jewelry designer. After his death, and a significant career in international marketing for defense electronics, Pamela "jumped off into the universe" and moved to Portland from Silicon Valley. The French potpourri and lingerie bags she initially started making under the Recherché brand didn't really take off, but in 2005 when a friend gave her six vintage obis to work with "everything changed" she said. "I started making those and then there was no looking back. It just took off!"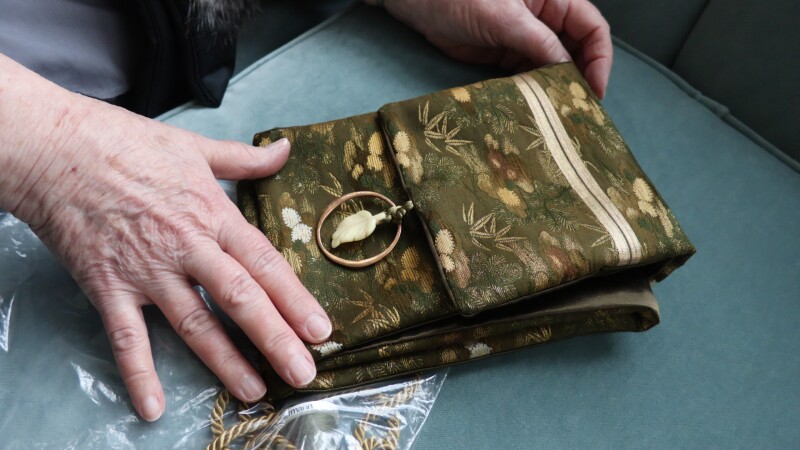 She kept the name of her business, but began to make the East Asian and Western European-influenced obi bags out of her "working class" Victorian home in SE Portland. As is common for first-time solopreneurs, Pamela initially faced some hurdles around proper pricing, bringing the bags to market, developing a social media presence, and finding assistants and consultants to take on some of the tasks that were consuming her time. Some lessons like not buying cheap material, and selling at outdoor artisan fairs she learned the hard way: "One day [in Beaverton] it was hot, and the heat burned the bags. The next day it rained and the wind blew and a few bags blew into a puddle," she recounted with frustration. Other challenges she worked through and learned from as a student at PCC's Small Business Development Center. There she got the resources, and support and encouragement she needed to get on track.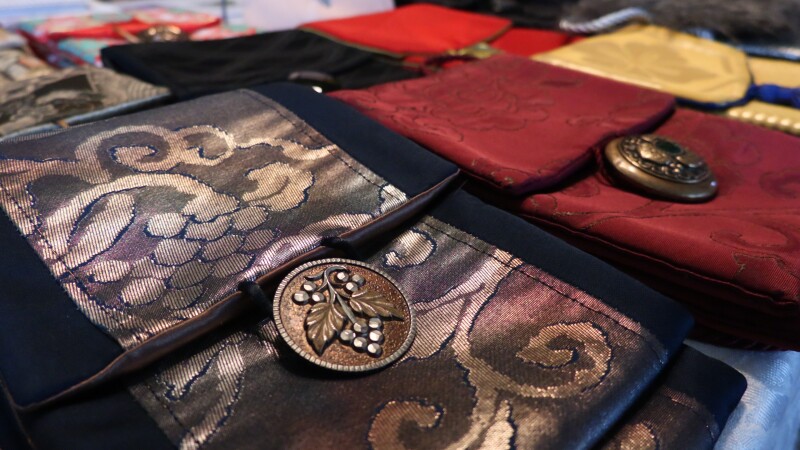 Since then, Pamela has found great success in selling her products online and at fairs all around the Pacific NW, California, and in Arizona. She has gained confidence in her craft and prowess as a business woman, which she has passed on to her sister, an artisan in New Mexico who is also just striking out on her own as a solopreneur. There are others outside of Portland that sell bags that are similar to the Recherché ones, but the quality suffers because they are outsourced offshore and produced industrially, Pamela points out. While imitation may be the highest form of flattery and those producers may make and sell bags more quickly, Pamela insists on taking her time to make each bag by hand to ensure that the product she sells is affordable and worth the investment for her customers. "If people can't buy [the bags], then I can't keep making them. That's my philosophy," she explained. "I don't want someone to say oh it's beautiful but I could never afford that." Whatever her formula is, she's doing it right: last year Pamela did more than break even with Recherché. She turned a profit for the first time! Well done, Pamela!