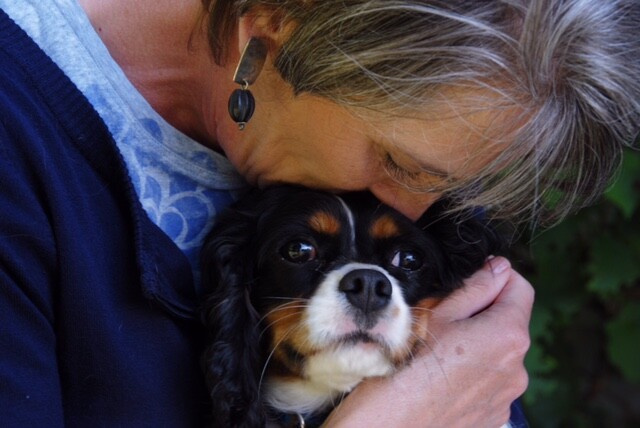 Painted on the wall of the For The Love of Dogs training room is the saying, "A Dog's Tail Never Lies." Beneath it, Cocoa, a Cavalier King Charles Spaniel, looks up intently, at her "mom." True to Pavlov's theory, Cocoa's tail wags patiently and enthusiastically as she awaits the forthcoming treat she'll be rewarded for good behavior following the sound of dog trainer, Cheryl Flemming's "click."

The "Clicker Method" is the method of training Cheryl uses in her workshops and trainings. It employs a clicker, a tool for facilitating a gentler, more positive reinforcement training system to guide the dog to mark a desired behavior. After the click a food treat is given as a reward, meaning, "Good job! Do it again!"

Cheryl leads small training classes at her facility in North Plains, about a thirty minute drive northwest of Portland. She enjoys the variety of her work from the clients and dogs, to the different environments she gets to engage with them in, particularly in clients' homes, which allow her to fully assess the household atmosphere and include all family members in the dog's training.

Like most solopreneurs, Cheryl, 57, said that finding help to delegate certain administrative tasks and in getting assistance with technology needs such as her website, have been two of the biggest entrepreneurial challenges she has had to address. The growing pains that come with being a small business owner have not detracted from the overall happiness she's felt in getting to do her life's work through For The Love of Dogs.

Cheryl studied at the Karen Pryor Academy of Animal Behavior and Training and became a certified dog trainer. She also holds credentials with the Certification Council for Professional Dog Trainers (CCPDT), the leading independent organization for the dog training profession. Completing her education in the field was a significant achievement and step toward getting her small business, For the Love of Dogs Training, from idea to reality. Cheryl is now not only a solopreneur, but is also a highly-recognized dog behavior expert. Through For The Love of Dogs , she offers a variety of seminars and workshops, which have become very popular (30 people attended her very first workshop), attracting dog lovers and owners to her facility.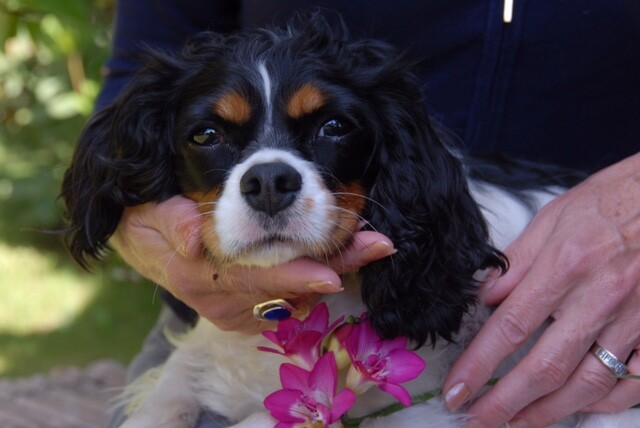 Cheryl's primary goal is for dogs and their humans to have fun as they increase their bond. Her passion for dogs, like Cocoa, and for dogs and dog training began in childhood when she took on the responsibility of training the family dog, but seeking a more traditional career path, as a young adult, Cheryl become a dental assistant at age 16 and worked in that field well into her 40's. However, her love and passion for dogs never waned, and she eventually left the dental field to pursue her first love, dog training.

Today, her passion is evident in all she does including how she runs her business, works with her clients and their "fur babies," and manages to create work and home balance, an important part of the successful solopreneur equation.