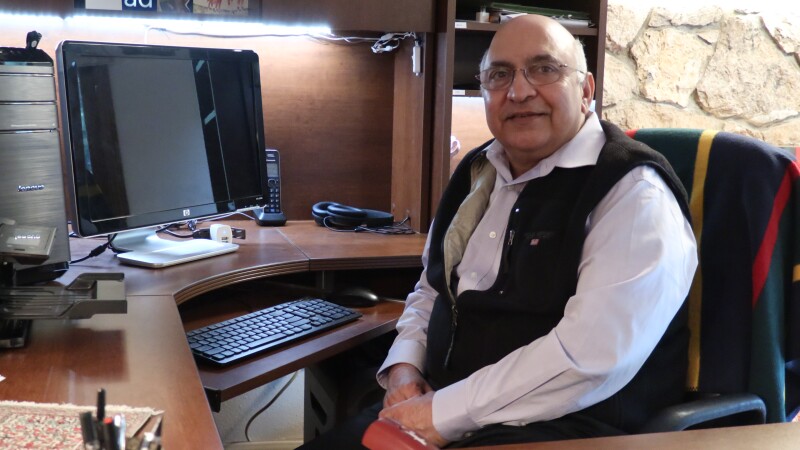 It's a universal truth the saying, "Life is what happens where you're busy making plans." Before becoming an Encore Entrepreneur, Sunit Rikhi, Founder of Reach for Infinity, LLC, had dedicated thirty-one years at Intel. The type to focus on the here and now, he never gave much thought about doing anything other than the task at hand, which was working on breakthrough technology while developing and managing the projects and teams he oversaw at Intel.



In late 2014, one of Sunit's children fell gravely ill unexpectedly. Realizing that his priorities were changing and that he needed to be with his family, he decided it was time to stop working for other people and to work for himself. In his own words he was ready to become, "CEO of me." He retired from Intel in early 2015 and since then he says "[he has] never regretted the decision [to leave]...I've been happy from day one," he said.



Explaining how he took stock of his values, interests, and skillset through a series of methods outlined in the book, The Portfolio of Life, Sunit decided to shed all of his titles and go back to being a student in a Small Business Development course at Portland Community College. Through that he identified leadership development as one of his passions and from there he founded Reach for Infinity (RFI), "a management development company devoted to helping managers engineer their own approach to leadership and growth without limits." In developing managers and teams, Sunit guides clients through learning process that emphasizes engaged management through situational awareness, decision making, development of positive organizational culture, and entrepreneurship within a large organization or building something new within what already exists.




Finding clients was not a big challenge for Sunit; his first one was a manager at Intel who had been a long-time fan of his. At any given time Sunit has two clients he works with. He has resisted the urge to expand his operation because he enjoys the flexibility and the ability to provide a personal approach to each client. Under the umbrella of RFI, he has also been invited to various conferences, companies, and colleges in the U.S. and abroad to share his career experience and approaches to management. Speaking of how much he enjoys being a solopreneur and the flexibility that comes with being retired, Sunit explained, "Every moment of my life if I'm doing something I want to do [instead of something I have to do] that is a success." We couldn't agree more!