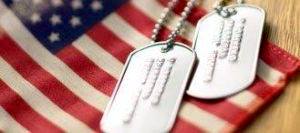 AARP Oregon and other community groups are assisting at this month's Department of Veterans Affairs Stand Down events for former military members who are homeless or vulnerable to homelessness.

Free to women and men who have served, the events provide resources and job information, clothing, food and services available from the VA and businesses.

Stand Downs will be held:

Wednesday, Sept. 11, 7:30 a.m. to 2 p.m., in Portland, at the Veterans Memorial Coliseum.

Wednesday, Sept. 25, 9 a.m. to 3 p.m., in Roseburg, at the VA Health Care System Auditorium.

Wednesday, Sept. 25, 9 a.m. to 3 p.m., in Bend, at the Elks Lodge.

Friday, Sept. 27, 6:30 a.m. to 3 p.m., in Eugene, at the Lane County Fairgrounds.

AARP Oregon will provide volunteers. Military ID or DD-214 papers are required for entry.