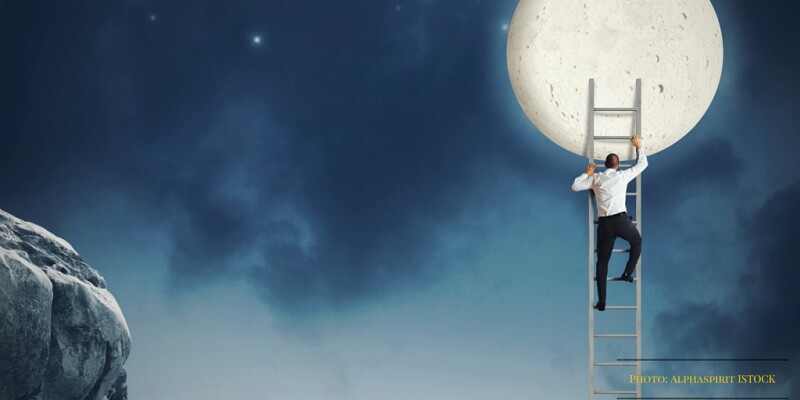 By Dick Weinman, AARP Volunteer and Assisted Living Guru
Here I am. Sitting in my wheelchair, the front counter to my right, looming above me. I'm following the rules, or trying to anyhow. But, it's a stretch - literally.
When sitting, I'm about mid-way from the floor to the newly built counter that surrounds the entry hub of my ALF. The design separates the entry/welcome counter from the flow of visitors coming in and residents getting out. To account for each person, there are two black, hard covered, loose-leaf folding notebooks on said counter – the purpose is to record the access and egress.
It's really quite simple: you confront the counter when you enter the lobby; you sign in – name, who you're visiting, car license plate (so you won't be towed.) If you're leaving, you sign out – your name, where you're going, what time you leave; when you return, you record the time. To make signing easy, a tiny, glass vase containing pens rests atop the counter. The top of each pen is decorated to simulate a flower. You reach out to the vase, take a pen, and sign the "hello" book. If you're leaving, you sign the "see ya" book. Simple. Clever, huh? Mentally – no challenge. Physically – a piece of cake. . . . .
Unless you're physically or developmentally disabled: Wheelchair bound. Unable to stand. Unable to stand and simultaneously sturdy a walker and reach out. (like patting your stomach and chewing gum.) Unless you can't raise your arm. Unless your fingers can't extend or grasp. Unless you don't know where you're going or why? In a word unless you're handicapped, or weakened by the ills of old age.
So I'm ready to make my escape – to a coffee house, to a movie, to dinner; wherever.
As I leave, I waddle my wheelchair to the counter, raise my head as far as my disabled neck allows, stretch my disabled right arm – the left is immobile - as far as it can reach, and snag the middle ring of the loose leaf notebook; using my weakened forearm to keep the book balanced, I lower it onto my lap. That's only half the battle: in order to write, I need to get a pen from the vase full of pens; it's on the counter, so I raise my right arm and use the inflexible fingers of the disabled hand to grab at a "flower" petal pen. The faux flower tops of the pens are made by those in charge of activities – the "life enrichers" in administrative jargon. (If one looks, I guess it does enrich the dullness of seeing a pen.) I find faux lilies to have the easiest petals to hold; I swipe at a petal and squeeze it between my curved thumb and stiff forefinger. I'm fickle though: my choice of flowers is changeable: I find the rose petals are large enough to grasp all the petals at one swipe.
It's the reverse coming back in.
I'm think: The Americans with Disability Act (ADA) became law in 1990. Even the grocery store has a low counter for wheelchairs of the disabled. I use it to punch in a PIN number for a debit card. Why not a facility built for the disabled resident? Isn't that who many residents of an ALF are? Should not architects design for the users of their creativity? Moreover, the current design is not the original: it has been redesigned; this counter is new; it has been recently rebuilt. See ADA building standards here.
Someone's head was not luxuriating in the golden rays of the sunshine.
[Photo: Istock, Alphaspirit]