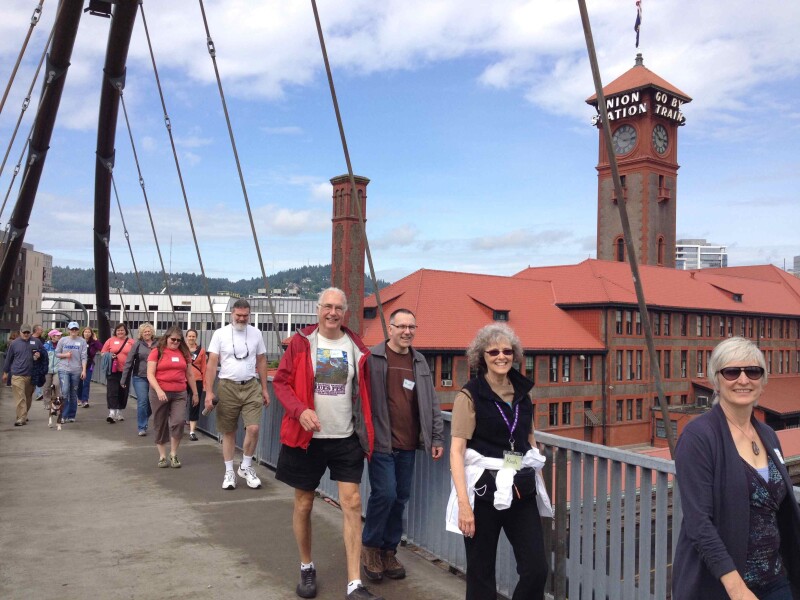 Did you know that a typical pair of sneakers will last 500 miles? Put a few miles on those walking shoes and join AARP for a series of guided walks in Portland-area neighborhoods called NeighborWalks.

Come meet others in your community. Hear from experts, learn about the issues that matter to you and join the fun. Walks will be led by AARP volunteers with support from community partners. There is no registration – just show up and join us for these intergenerational walks as we celebrate a community for all ages and abilities!






NeighborWalks Passport Experience: You can participate in one walk or all of them. If you attend all seven, you will receive an Oregon Walks membership and a surprise giveaway from AARP Oregon. Collect your stamps at each walk! Be sure to drop by the AARP booth at the August and September Portland Sunday Parkways to collect a bonus stamp! Check out the schedule below and be sure to join us.



2015 NeighborWalks Schedule:


Irvington Historic Walk

Tuesday, August 25 · 10:00AM

Meet: In front of Applebee's Restaurant, 1439 NE Halsey

Explore Irvington's architectural history as we walk though Oregon's largest historic district. Enjoy sights from the National Registry of Historic places during this vintage experience.

1.7 miles 2 hours 3,400 steps



Harrison Park School to Berrydale Park
Saturday, August 29 · 10:00AM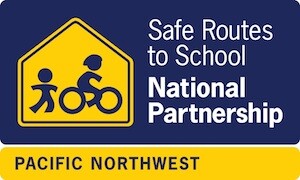 Meet: Harrison Park School, 2225 SE 87th (at front doors)

Celebrate the beginning of the school year with an intergenerational walk. Learn about Walking School Buses from Kari Schosshaeur, NW Regional Policy Manager for Safe Routes to School National Partnership. Refreshments provided.

1.5 miles 2 hours 3,000 steps



St Johns Business District

Tuesday September 15 · 10:00AM

Meet: St. Johns plaza, N Lombard at N Philadelphia

Join us in North Portland as we walk through St. Johns, a diverse neighborhood that feels like a small town, scouting out their official "Main Street" business district with many independent shops.

.95 miles 1 hour 1,900 steps



Old town and Chinatown

Saturday, September 26 · 10:00AM



Meet: Outside of Dan & Louis Oyster Bar, 208 SW Ankeny St.

Join a tour by Benjamin Gerritz and Marc Moscato with Know Your City highlighting Portland's immigrant and working class heroes, celebrating our city's social activists & movements.

1.5 miles 2 hours 3,000 steps



West Moreland Park to Crystal Springs Gardens

Tuesday, October 6 · 10:00AM

Meet: Large parking lot on SE Lambert & 22nd by the baseball diamonds

Enjoy the beautiful Crystal Springs Rhododendron Gardens, the quaint historic Eastmoreland neighborhood, and the newly restored Westmoreland Park.

2.5 miles 1.5 hours 5,000 steps



Gabriel Park to Multnomah Village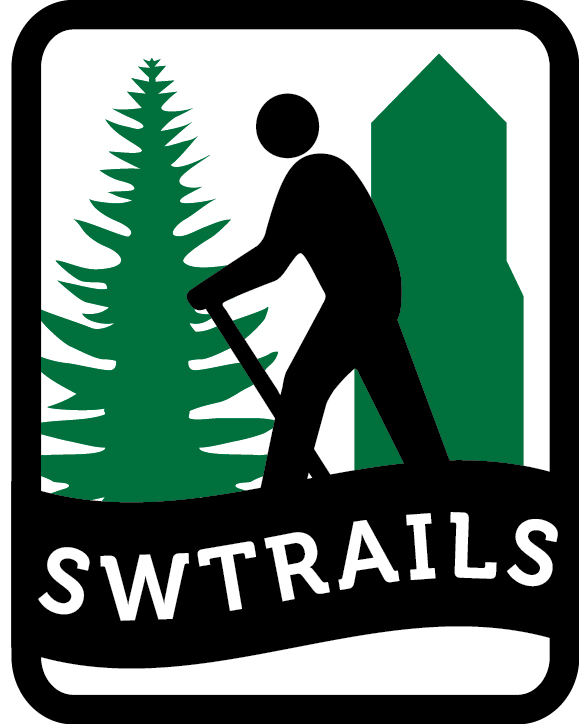 Tuesday, October 13 · 10:00AM
Meet: Southwest Community Center, 6820 SW 45th

Discover hidden walking routes through Gabriel Park and Multnomah Village as we stroll on sidewalks, trails and roadways with SW Trails.

2.4 miles 1 hour 15 minutes 4,800 steps



Vera Katz Waterfront Esplanade

Saturday, October 24 · 10:00AM

Meet: Vera Katz Statue located on the Eastbank Esplanade on the waterfront between SE Salmon & Main

Enjoy a walk along the Willamette River, looping between the Hawthorne and Steel Bridges, learning about Portland's waterfront history.

2.8 miles 2 hours 5,600 steps

------------------------------------------------------------------------------------------------------------------------------------------------

The goal of NeighborWalks is to get more people walking every day for health, transportation, environment, and community. The program is a collaborative project of AARP Oregon, City of Portland Bureau of Transportation and Oregon Walks.