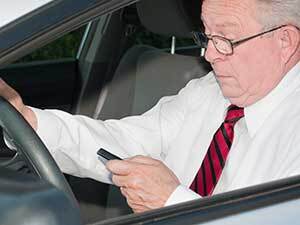 A new state law supported by AARP Oregon cracks down on distracted driving. Drivers cannot touch their phones behind the wheel. Hands-free phone usage is still allowed.

The law took effect Oct. 1, along with higher fines. Previously, police officers had to see a driver speaking into a phone or texting in order to issue a citation. A state task force recommended the stricter law when traffic fatalities increased after a decade-long decline. In 2016, 495 people died on Oregon roads, a 58 percent increase in three years.

The AARP Smart Driver course covers current rules of the road and defensive driving techniques. For more information, go to aarp.org/auto/driver-safety.