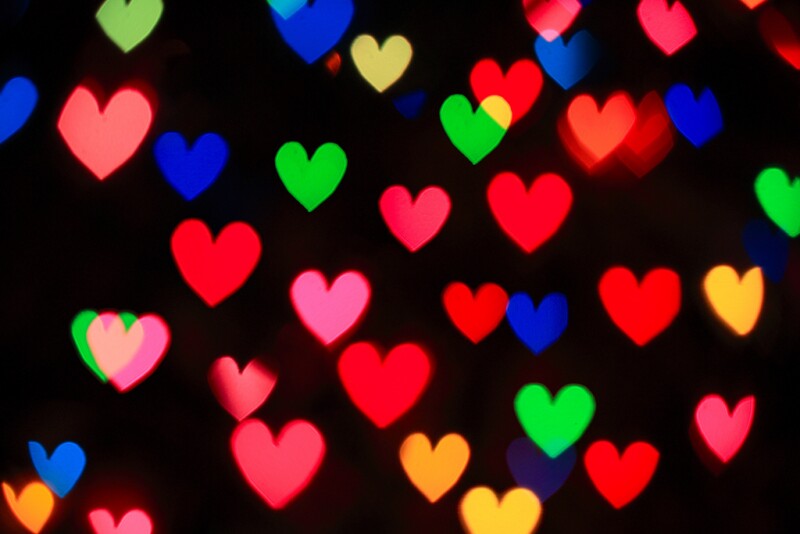 "Love is that condition in which the happiness of another person is essential to your own." – Robert Heinlein
In celebration of Valentine's Day, we're sharing a few of our favorite real-life love stories with you. Which one is your favorite?
"For it was not into my ear you whispered, but into my heart. It was not my lips you kissed, but my soul." – Judy Garland
Nation's "Longest Married" Couple, 80 Years of Love (and Still Counting)
"Though the couple is hesitant to give out marriage advice, their secret to so many happy years together is simple: compromise and don't hold a grudge."
After 40 Years Together, Couple First in Line for Marriage License
"Paul Harris manages the section of the Clark County Auditor's Office that issues marriage licenses. But as a gay man in a committed relationship for nearly 40 years, he's not been able to get one for himself. Until now." Harris and his partner James Griener were among the first gay couples to get married in Clark County, Washington, where same-sex marriage became legal on December 6 th.
The Race Grows Sweeter Near Its Final Lap
This beautiful story of late-in-life romance reminded us that there is no age limit to the wonder of falling in love. "Old love is different. In our 70s and 80s, we had been through enough of life's ups and downs to know who we were, and we had learned to compromise. We knew something about death because we had seen loved ones die. The finish line was drawing closer. Why not have one last blossoming of the heart?"
"What it's like to be a parent: It's one of the hardest things you'll ever do but in exchange it teaches you the meaning of unconditional love." – Nicholas Sparks
A Mother's Love, Still Strong at 104
"Maria Garcia is 87 years old. After a rich and rewarding life, she is now suffering from dementia. The person she depends on more than anyone else in the world… is her mother. Her mother, Rosario Schielzeth, turned 104 this week. Her daughter had to be reminded every few minutes who the birthday balloons were for. And Rosario didn't mind answering, every time." There is no limit to a mother's love.
The Strongest Dad in the World
http://www.youtube.com/watch?v=gV1Z1Xo3Hhc[/youtube]
This story of compassion, devotion, and fatherhood grabbed our hearts. Dick Hoyt has pushed his son Rick Hoyt's wheelchair in 85 marathons, beginning after Rick told his dad that when they were running, "it felt like I wasn't disabled anymore." Team Hoyt inspires us!
"Until one has loved an animal, a part of one's soul remains unawakened." ― Anatole France
Mama Dog Finds Room in Her Heart for One More
"Dog rescue volunteer Shelly Gomez of Hawthorne got more than she bargained for after she bailed a mama Chihuahua mix and her five newborn pups out of the shelter for Noah's Bark. So did mama dog, who wound up adopting a newborn kitten to nurse along with her pups." If you're an animal lover, this will warm your heart!
Soldier Reunited with Dog After Year Deployment in Iraq
http://www.youtube.com/watch?v=Aiv6mVZH4mc[/youtube]
If this video of a military homecoming gone to the dogs doesn't bring tears to your eyes, we don't know what would. This made our day – and made us hug our own four-legged friends.
We're pushovers for romance and love stories, so share your own with us in the comments or on Facebook and Twitter. And Happy Valentines' Day!
Image: Heart Bokeh 2 by Lee Ann L. via Flickr