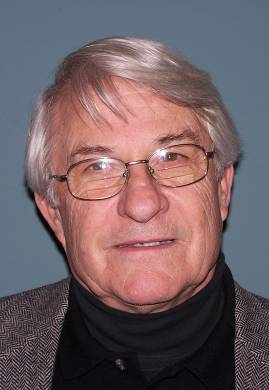 AARP volunteer Fred Fields pens the latest installment of AARP Tennessee's blog series: "Outsmart the Scammers:"

It just keeps going...another day another scam!

My sister-in-law recently got a phone call ... maybe a robocall. That's one of those calls that sounds like a recording and goes on without interruption.
"This is
Merrill-Lynch
. We're call to let you know that a "hold" has been placed on your debit card....For more information on the reason for this action dial 1 now." Fortunately, my sister-in-law, Genie, hung up immediately.
"I've read enough of the articles on scams in the
AARP
publications to know better than to give any personal information on the phone to people I don't know," she said. "After I hung up I called
Wells Fargo
and told them about the call and asked them to check on it for me."
"Interestingly they didn't need my card number or anything other than my name," Genie said. "They already had my information in their files. I'm a customer for goodness sakes! In just a few minutes, the person at Wells Fargo came back on the line. ... We've checked with Merrill-Lynch, and they've made no call to you and there appears to be nothing wrong with your account or your debit card."
We've all heard the modern saying: "It's a new day." In the scam world, every day is a "new day" and every day there's a new trick.
In many cases, such as this one, they will ask for something they should already know. For example: "There's a problem with your purchase, would you give me your credit card number so we can check on the transaction?" Nonsense! If there's been a transaction, they should already have your credit card number. Hang up and call the business you were dealing with in the first place to see if there has been a problem.
Another response some people use to outthink potential con artists is to say: "Give me your name and phone number and I'll call you right back." Often when you try to call the number back, you'll get one of those operator messages that says something like this: "I sorry, your call cannot be completed as dialed." If that happens, it is likely you avoided a scam.
If you get scammed or hear of some one you know getting scammed, let us know so we can spread the word. Share with us here, on our
Facebook page
or on our
Twitter feed
.
Stay smart and scam free!