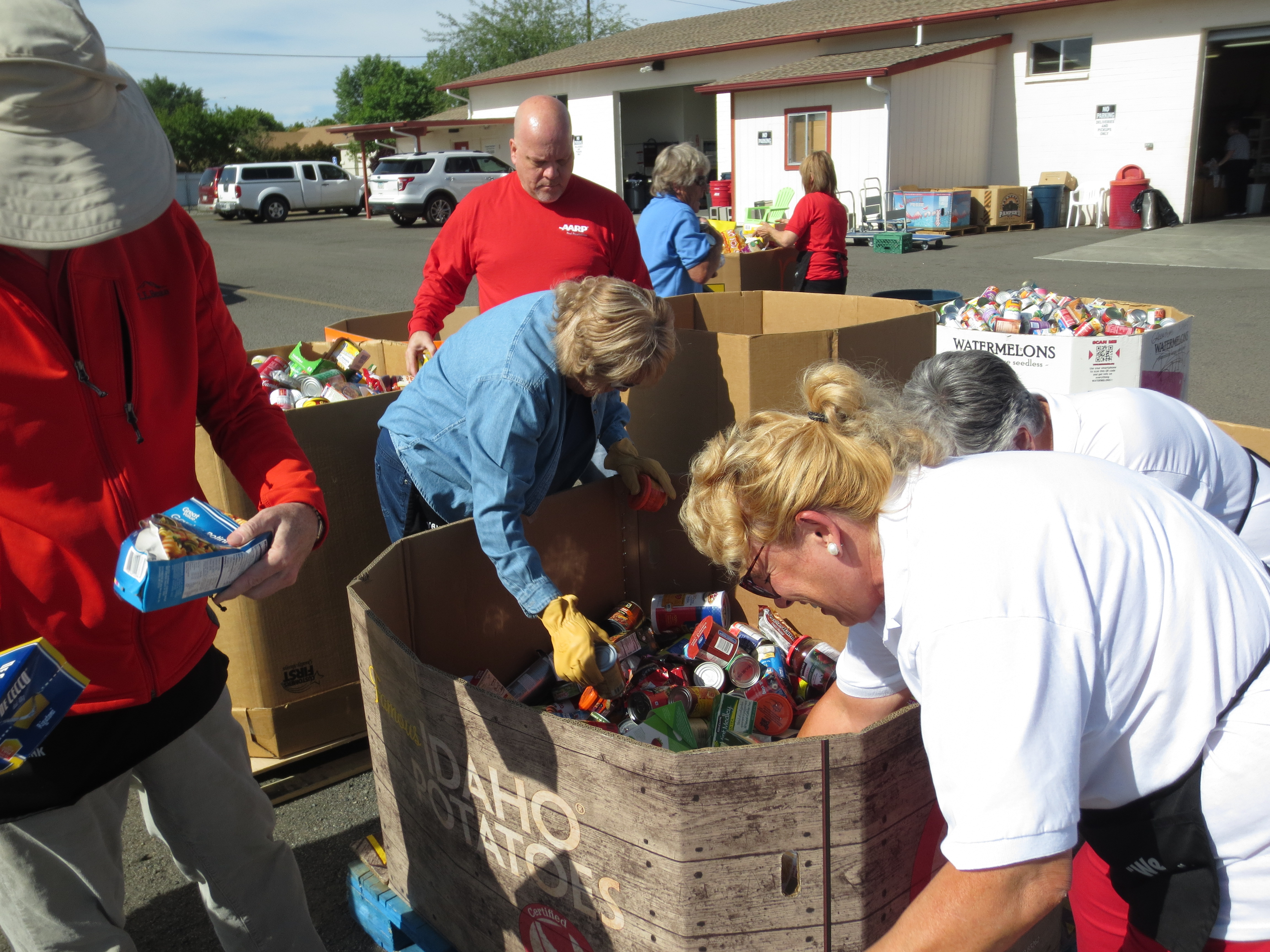 AARP volunteers from Prescott and Prescott Valley helped sort food at the Yavapai County Food Bank that was donated during the recent National Association of Letter Carriers (NALC) annual Stamp Out Hunger National Food Drive . This year held on May 9, the annual food collection effort is the largest one-day food drive in the country in which letter carriers nationwide collect donations made by postal customers.

AARP Arizona volunteers assisted the Yavapai Food Bank with sorting bins containing over 8500 pounds of food, which helped feed about 200 families in the surrounding area.

"It was a tremendous effort, and one we appreciate very much," said Lynn Passfield, Yavapai County Food Bank Office Manager. "They were able to sort through literally thousands of pounds of food within a very short time, allowing us to quickly get the food donations to needy families."

AARP volunteers in Prescott and Prescott Valley make it an annual event, helping out at the food bank, as one of many community activities in the Tri-City area. "We have an active group of volunteers that want to make a difference in their community," said Shawn Trobia, AARP Arizona Senior Program Specialist. "Our work at the food bank was a rewarding experience, knowing we helped out so many needy families."

Click here to find out more about volunteering with AARP!