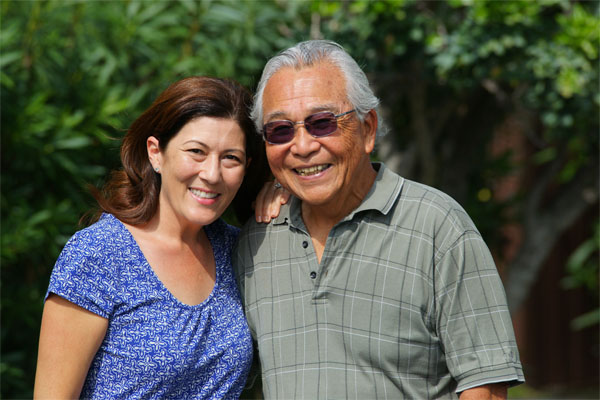 AARP is pleased to present an event for Hawaii Island caregivers and residents preparing to care for their aging loved ones. The event will be held at the West Hawaii Civic Center on Thursday, March 26 (9 a.m. – noon) and is intended to familiarize residents with community resources and supports needed to care for older friends and family members – as well as plan for their own future needs. The event is free and open to the public. Register online or call toll-free 1-877-926-8300.

"Family caregiving is an issue that affects all of us in some way," said AARP Hawaii State Director Barbara Kim Stanton. "Whether you're caring for an older family member now, preparing to help in the future, or thinking about your own care needs, Hawaii residents are looking for answers. There is a critical need in our community for information and support for caregivers and their loved ones."

The event will feature a keynote presentation by retired U.S. Army Major General Antonio "Tony" Taguba, who serves as a caregiving ambassador for AARP. His message for Hawaii residents: Don't Wait for a Crisis to Start Planning to Care for Your Aging Parents.

Taguba borrows from the experience that he and his siblings – who lived in different states – had in caring for their own parents in Hawaii. Faced with tough decisions about their health and finances, they managed to care for them the best they could. Taguba inspires people to begin asking the critical – and often difficult – questions that every family has to face at some point, and offers practical advice for those who have no idea what to do, or where to turn, when the time comes.

Born in the Philippines and raised on Oahu – he graduated from Leilehua High School in 1968 – Taguba is only the second American citizen born in the Philippines to be promoted to the rank of general in the U.S. Army. Now living in Virginia, he still has strong family ties to Hawaii. His poignant reflections are captured in the video, Caregiving Dahil Mahal Kita (Because I Love You), produced by AARP.

The session will also include an update on the latest efforts by AARP Hawaii to gain legislative support for caregivers and their families. Caregivers are the backbone of Hawaii's eldercare system, and AARP is fighting for greater public support and recognition for the state's 247,000 caregivers, who help kūpuna live independently at home.

To assist in this effort, AARP has launched a new initiative, called I Heart Caregivers, to recognize the silent army of Hawaii residents who performs a great labor of love every day. The public is asked to help support family caregivers by sharing the stories of caregivers they know on I Heart Caregivers website.

Preparing to care for aging parents is a singular and often consuming challenge facing Hawaii baby boomers and their families. In a recent survey of Hawaii registered voters age 45+, more than half (53 percent) said they are currently providing or have provided unpaid care to an adult loved one. More than three in five respondents (63 percent) said it is likely that they will provide unpaid care to an adult loved one in the future.