AARP Puerto Rico
Te ayudamos a explorar nuevas posibilidades en tu vida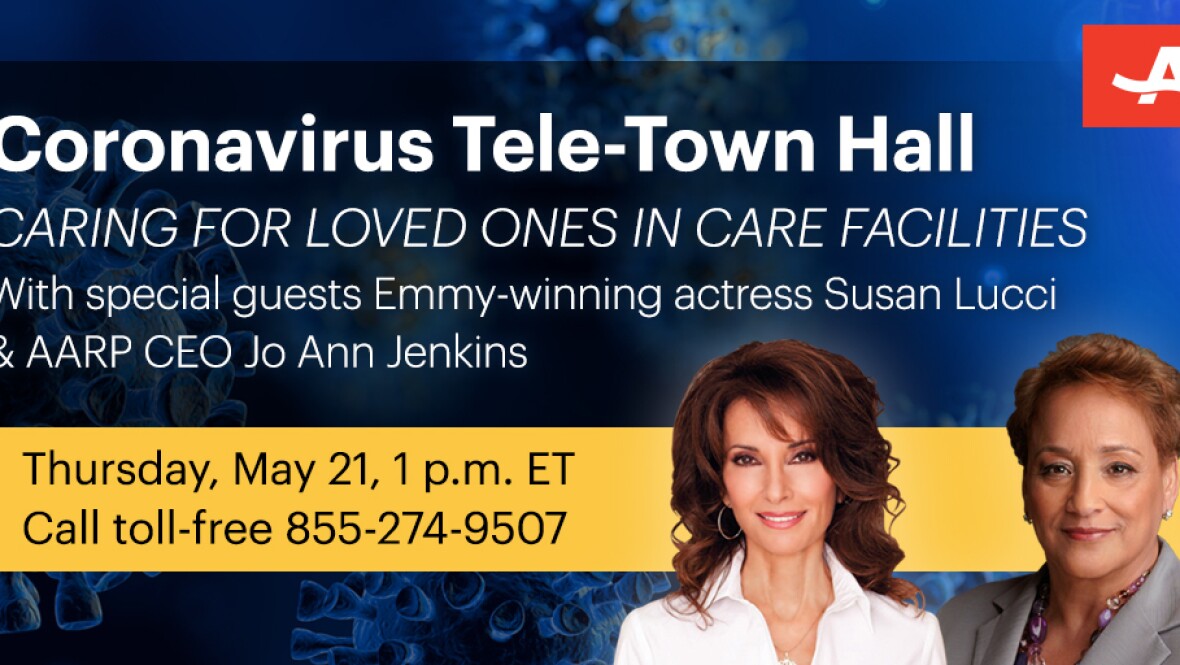 MAY 19, 2020
How do you remain connected and support loved ones in care facilities during the global Coronavirus pandemic? Join AARP CEO Jo Ann Jenkins & actress Susan Lucci who will share her family's experience during this pandemic in a special Q&A event at 1pm ET Thursday, May 21.
APR 14, 2020
Vea la información y los artículos más recientes de AARP Puerto Rico.
MAY 12, 2020
1 p.m. ET — Veterans and 7 p.m. ET — Stay at Home with Experts Ty Pennington, Carla Hall & Matt Paxton
APR 30, 2020
Hay una gran preocupación de sobre 400,000 beneficiarios del Seguro Social en Puerto Rico sobre cuándo y cómo recibirán el pago de $1,200 a tenor con la Ley CARES federal. Ante esta incertidumbre, AARP está movilizando su matrícula en Puerto Rico y sus contactos en Washington para asegurar que tanto los adultos mayores como el resto de la población reciban el estímulo económico al que tienen derecho y que tanto necesitan.