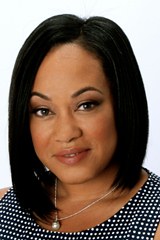 While Oregon's job growth has increased 3% in the last six months, for laid-off or otherwise unemployed workers 50 years of age and older, the prospects for employment are still dismal.

"Almost half of older jobseekers were among the long-term unemployed, whose chances of finding jobs, particularly good jobs, remain problematic," said Sara Rix, Senior Strategic Policy Advisor for AARP's Public Policy Institute. "And while older workers have a lower unemployment rate overall, the ones who lose their jobs can find the long hunt for work unbearable."

That's why AARP Oregon is bringing one of its most popular signature events to Eugene in August. "Finding Work@50+: Yes You Can!" will be held at the Unitarian Universalist Church on August 12 th from 9 a.m. to 2 p.m.

Held in conjunction with Workforce Lane County, Goodwill Job Connection, Worksource Lane, Lane Community College, and Experience Works, the workshop has an impressive lineup of speakers. The keynote, The 21st Century Workforce, will be delivered by Sarah Biggers, CEO of Experience Works, a Virginia-based national non-profit that helps low-income seniors, get the training they need to find good jobs in their local communities.

"Older individuals bring so many attributes to the workplace. Employers can increase their competitive advantage by developing an intergenerational workforce. Likewise, seasoned workers can increase their value as employees by retooling and developing new skills," noted Biggers. "Advances in technology and the aging of the population will increase opportunities in every job sector and set the stage for a bright future for older workers."

"Many 50+ workers need to work to pay their monthly expenses, but some older workers need to work because they haven't saved enough for retirement," concluded Joyce DeMonnin, director of Public Outreach for AARP Oregon.

Nationally about half of workers have $25,000 or less saved for retirement. (http://www.usatoday.com/story/money/personalfinance/2014/03/18/retirement-confidence-survey-savings/6432241)

Finding Work@50+: Yes You Can! includes workshops on finding the hidden job market, resume writing, boosting interview skills, using social media, and available resources in Lane County for job training. Please join us for this valuable program and hear the stories of likely job candidates and their struggles while unemployed.

This event is open to members and non-members of AARP. To register, call 877-926-8300 or visit. http://tinyurl.com/mzpxblh.