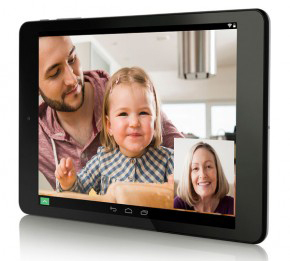 Keeping in touch nowadays increasingly requires the use of a computer, and as AARP is proving, it doesn't have to be complicated.

AARP Virgin Islands recently worked with Rotary Club of St. Thomas-Sunrise to provide AARP RealPad tablets to students with special needs at SeaView Adolescent Center on St. Thomas.

Wi-Fi enabled and preloaded with apps, the RealPad is designed to be easy to use for anyone new to computer technology. AARP also plans to work with the V.I. Department of Education and local universities this year to recruit students to show older Virgin Islanders how to use tablets and smartphones.

Nearly 6 in 10 Americans age 65 and older use the Internet, according to a Pew Research Center report, but many say they have difficulties using technology.

To learn more about the AARP RealPad, go to aarprealpad.org.