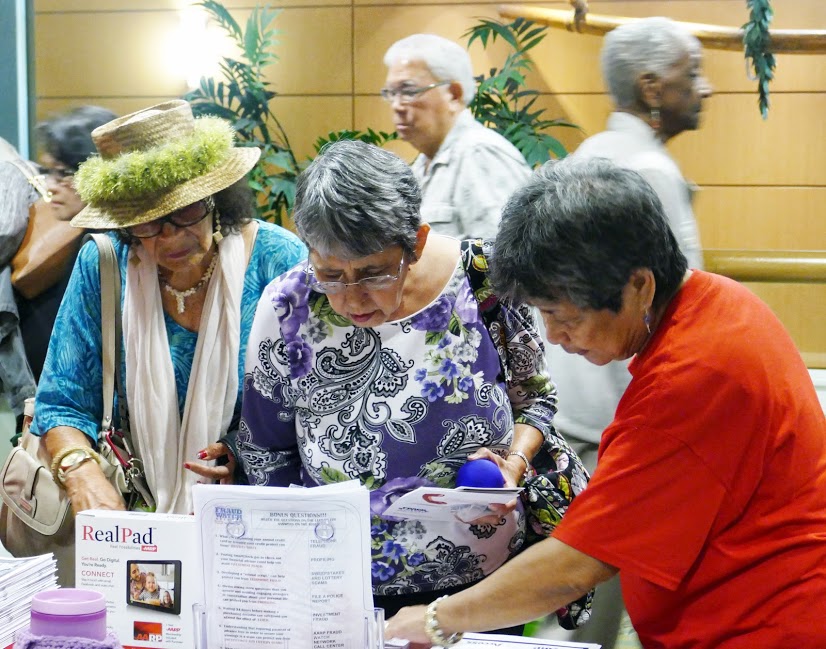 A new statewide survey of Hawaii adults shows that many consumers put themselves at risk of identity theft, investment fraud and other financial scams by ignoring basic prevention measures. The report, Risky Behavior: Assessing the Fraud Risk and Avoidance Among Hawaii Adults 18+, suggests the extent to which island residents leave themselves vulnerable to fraud by ignoring time-tested consumer protection tips that help thwart identity thieves and investment fraudsters.

The survey also reveals that an alarming number of Hawaii adults say they or someone they know has received coercive phone calls or emails from con artists posing as a government, company, or lottery representatives. As scam artists go digital and engage in increasingly sophisticated means to defraud the public, the survey is a wake-up call for residents who may be complacent about protecting the security of their personal financial information.

"Con artists don't care how hard Hawaii residents have worked for their money," said AARP Hawaii State President Gerry Silva. "They'll come at you by mail, over the phone or internet, or even knock on your door with elaborate schemes designed to separate you from your savings. The key to fraud prevention is doing your homework before making an investment, being more vigilant about monitoring and protecting online accounts, and making some small but important behavior changes."

Findings from the survey range from investment behavior to information on low- and high-tech behaviors to discourage identity theft, monitor credit and protect personal information stored online:

INVESTMENT BEHAVIOR

Of the one in four (26 percent) residents who have hired a financial professional or investment advisor, over half (57 percent) said they did not check the background of the professional to see if they were registered with a securities regulator.


ID THEFT – Security Breach

Almost one-third (31 percent) of residents said they received notification of a security breach at an organization with which they've done business in the past year. When asked what action they took as a result of the notification, one in five (19 percent) said they did nothing.


ID THEFT – Credit Monitoring

Among those residents who say they have access to the internet (89 percent), one-third (34 percent) said they have not set up online access to their bank and credit card accounts.
Most (74 percent) said they have not ever checked their free credit reports at annualcreditreport.com, and most say they rarely (20 percent) or never (52 percent) access the three major credit bureaus online to view their credit accounts or reports.


IMPOSTER SCAMS

Relative/Friend in Distress – Nearly one-third (31 percent) say they or someone they know has received a phone call or email from someone claiming to be a friend or relative in some kind of distress who needs money wired into an account.
Large Lottery Win – Nearly four in ten (43 percent) say they or someone they know has received a phone call or email that says they won a lottery worth millions of dollars but to claim the winnings, a processing fee must be paid.


HOME BASED/PERSONAL PROPERTY PROTECTIVE MEASURES

Over half (55 percent) said they do not regularly lock their home mailbox.
While over half of all residents said they shed documents that contain personal information a few times a month or more (once a week or more = 30 percent; once a month or a few times a month = 24 percent), one in five (20 percent) said they don't ever shred personal documents.


The telephone survey was developed by AARP and conducted among 700 Hawaii residents age 18-plus from March 20 to April 8, 2015. It has a margin of error of ±3.8 percent.

The release of the survey coincides with AARP Hawaii's launch of the Fraud Watch Network, an education effort aimed at arming residents against the threat of identity theft, investment fraud and related scams that rake in billions of dollars across the country each year. Join the Fraud Watch Network for resources and tools to protect your family from fraud and identity theft.