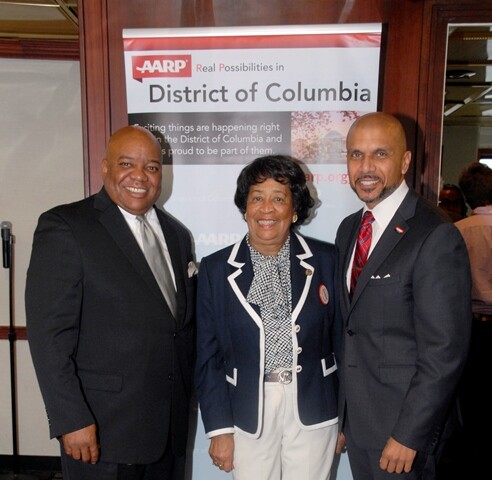 Aboard the Spirit Cruise of Washington along the Potomac with spectacular views of the Washington Monument and other landmarks, AARP launched its celebration of the 2014 Andrus Award for Community Service Recognition Luncheon on October 16, 2014. Romaine Thomas, longtime District of Columbia resident and educator was this year's recipient. The award, which was presented to her by AARP DC State President Joe Williams, honors a volunteer who provides outstanding service, leadership and advocacy for those who are 50 plus. Ms. Thomas served six years as the first AARP DC State President and is currently Volunteer Chair of the D.C. Commission on Aging. She also is active on many community boards and lobbies Congress for seniors.

Other nominees who also have performed distinguished service for AARP DC were Frances Harmon of AARP Experience Corps at Orr Elementary, Joseph Howell of Seabury Resources for Aging, Philip Pannell of Anacostia-Bellevue-Congress Heights AARP Chapter #4870, Sharon Smith from Iona Senior Services, Ron Swanda, the AARP DC Executive Council and ice President of the D.C Commission on Aging and Leonard Washington, who serves as Chief Trainer of AARP Driver Safety in DC and a member of Penn Branch AARP Chapter #3473. All of the nominees have helped make a difference in their communities and have inspired others to volunteer.

Louis Davis, AARP State Director, said, "Romaine has touched the lives of so many people here in the District of Columbia that, arguably, if you asked a hundred people on the street who know her, they'd all have some different story to tell about how she's touched their lives and what she's meant to the District of Columbia."

In her acceptance speech after giving many thanks and acknowledgements, Ms. Thomas expressed her gratitude and amazement that she had won the prestigious award. She also spoke of her inspiration – that of AARP founder and fellow educator Ethel Percy Andrus. "Thinking about her brings tears to my eyes because she represents so many aspects of the things I believe in. I believe in service and her motto was to serve and not to be served, which I think is so wonderful in terms of shaping our neighborhoods, our communities, our nation and our world."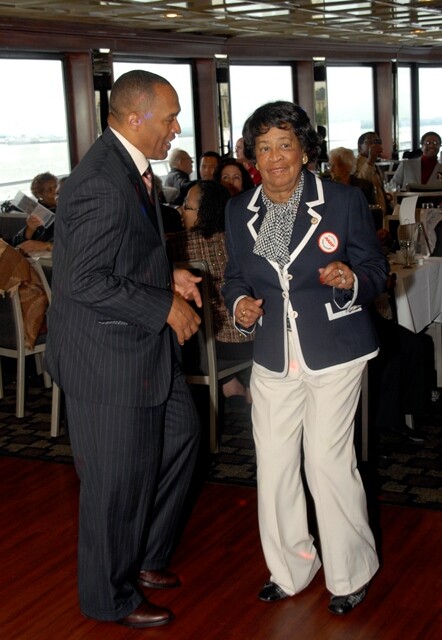 The cruise and commemoration was a festive occasion with food, refreshments and music. And guess who came out and joined everyone in a line dance? You guessed it. Andrus Award-winner Romaine Thomas.

Story written by AARP DC volunteer Rocci Fisch.