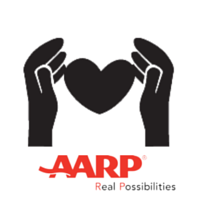 BREAKING NEWS UPDATE (6/23/15): Illinois House Committee hosts hearing on proposed DON score change for the Community Care Program. AARP Illinois issued this release in regards to the hearing.

BREAKING NEWS UPDATE (6/3/15): Governor Rauner files emergency rules to create a means test for the Community Care Program. AARP Illinois issued this statement in response to the filing.

Governor Rauner's proposed cuts to the Community Care Program could leave thousands of older Illinoisans without the care they need to age independently and with dignity in their own homes. Fully funding the CCP program is a fiscally responsible budget plan that will save the state millions in unneeded Medicaid nursing home costs.

It's going to take a Herculean effort to save the program and that's why we've put together this toolbox that you can utilize as you join with us and make your voice heard.





1. SHARE your story. This is the most powerful thing that you can do. Let your voice be heard. Upload your photo, video, or written story to our portal. We will be sharing these stories with legislators and the media.

2. CALL your State Representative using the AARP Illinois Community Care Hotline 1-844-226-1190. Tell him or her to protect older Illinoisans from drastic budget cuts!

3. POST this infographic (.jpg) (.pdf) on your own blogs, websites, and Social Media sites and share it with your elected officials.

4. VISIT SaveCommunityCare.Org to send an e-mail to your legislators. Be sure to tell your friends about it too!

5. If you want more in depth information about the proposed cuts to the Community Care Program, we've got talking points.

6. Like numbers? We've got an analysis by service area and by county that estimates the number of clients who may be impacted by the proposed changes to the Community Care Program when the clients are reassessed for services. The analysis is broken down by county clusters (i.e. what the Illinois Department on Aging calls "Planning and Service Areas" or PSAs) and by individual county.




MEDIA:

We will keep you updated on this issue throughout the budget cycle via this page and on Facebook and Twitter.