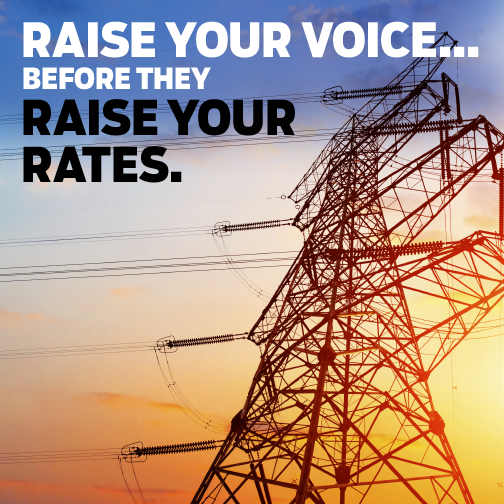 Do you want to see your electric bill increase by an average of $150 a year – with the bulk being charged before you turn on a single light?

If you live in a town serviced by Connecticut Light & Power (CL&P) and the company has its way, you'll end up shelling out more of your hard-earned money to pay your electric bill. Take Action!

Right now, the Connecticut Public Utility Regulatory Authority (PURA) is considering CL&P's request for a $231.5 million rate hike that would increase each customer's bill by an average of $150 a year by:

1) Raising your fixed monthly charge by $114 a year. This means you'll pay $114 more for electricity before you turn on a single light – and no matter how much you try to keep your electric bills low.

2) Increasing the cost of kWh/month so that, on average, you'll pay an extra $35.76 a year. You're charged kilowatt hours per month based on the amount of electricity you use.

You don't have to just sit back and take it. AARP is fighting hard against unfair rate hikes, but we need you to raise your voice before CL&P raises your rates!

Tell PURA to say no to unfair rate hikes!

Take a minute right now and make sure the PURA hears from you. The more people like you who speak up, the better chance we have of stopping this unfair and unreasonable rate hike.

You can also call the PURA consumer line at 1-800-382-4586 and speak to a consumer representative who will facilitate getting your input on the record; or write a letter to Public Utilities Regulatory Authority, Executive Secretary, 10 Franklin Square, New Britain, CT 06051.

Please tell your friends and family members and help us spread the word!